Bernina a Swiss family owned company who arguably makes the best sewing machines in the world.
In 2011 Bernina Australia launched a national competition to produce a piece of artwork produced on a sewing machine to use to launch a new sewing machine.
There were strict guidelines as to the criteria for the artwork.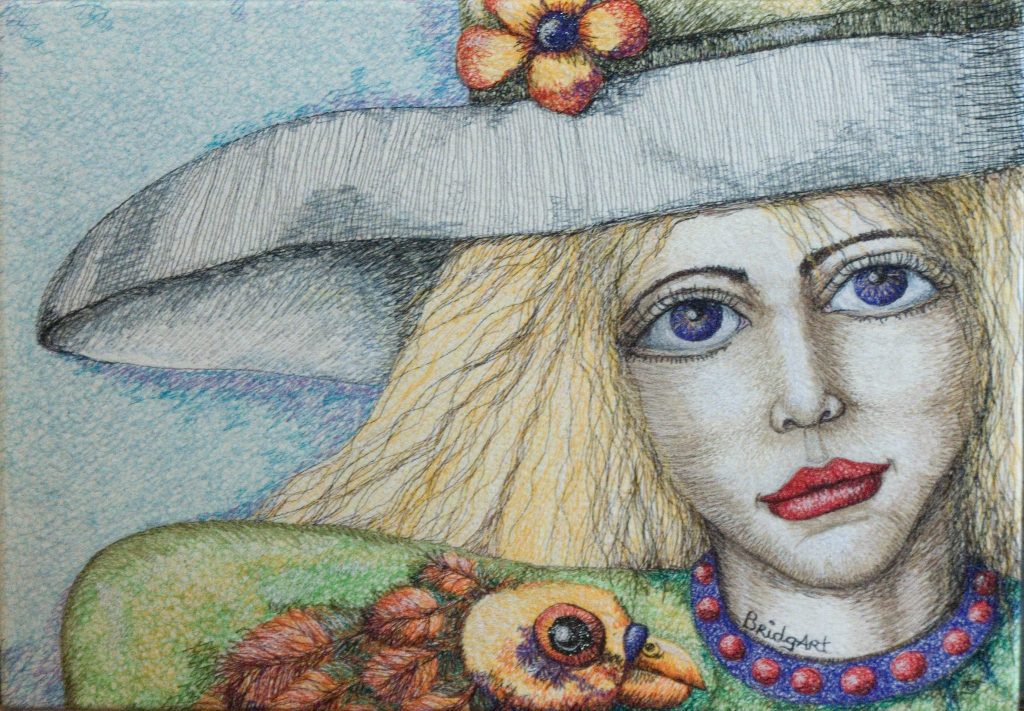 Cheryl won this national competition with "Bernyta"
The original "Bernyta" artwork is in Bernina's collection.
The sewing machine was then released as a limited addition model decorated with "Bernyta".