Cheryl was one of 31 artists to be a finalist in the fourth year of this prestigious competition, The Annual Gallery M Contemporary Art Competition. Her artwork 'Live Loud' is the only textile artwork in the exhibition
Cheryl was chosen as runner up in the Gallery M Open Contemporary Art Prize — The Warradale Hotel Prize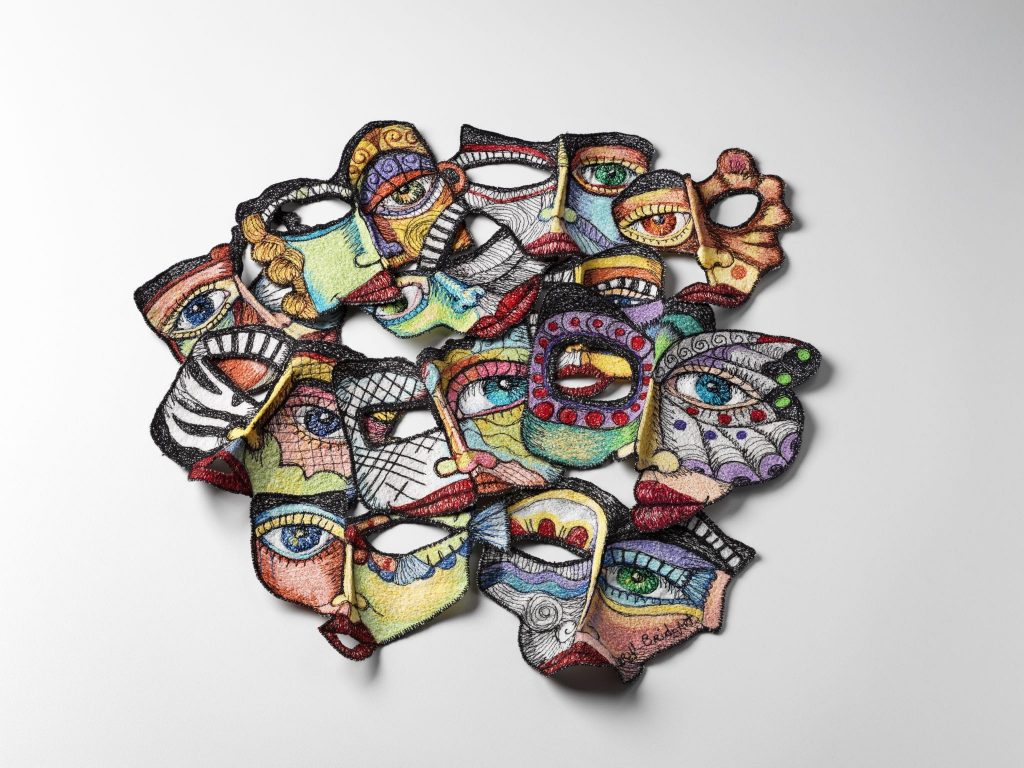 Artist statement for 'Live Loud'
"Be yourself, everyone else is taken" Oscar Wilde. These masks are three dimensional, colourful and loud. My aim, to use symbolic masks to represent our individual uniqueness, embracing vulnerabilities and to expose our personalities, needs, goals, cultures and beliefs. Each mask is embroidered on unmarked starched white cotton fabric, cut out, edge stitched & washed, then stitched together forming this open hanging sculptural artwork. My embroidery is free, not computerized and I don't use photos I reference my original sketches.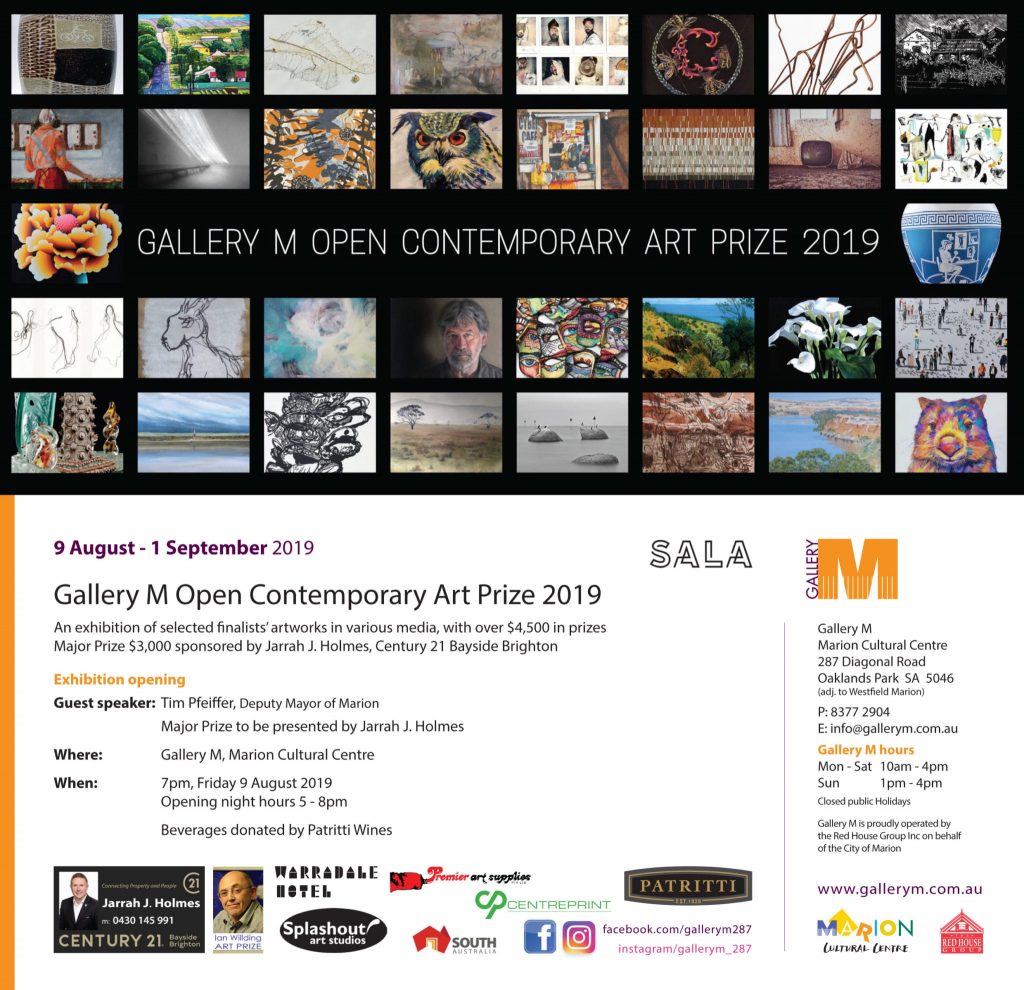 The opening is at 7pm Friday the 9th of August 2019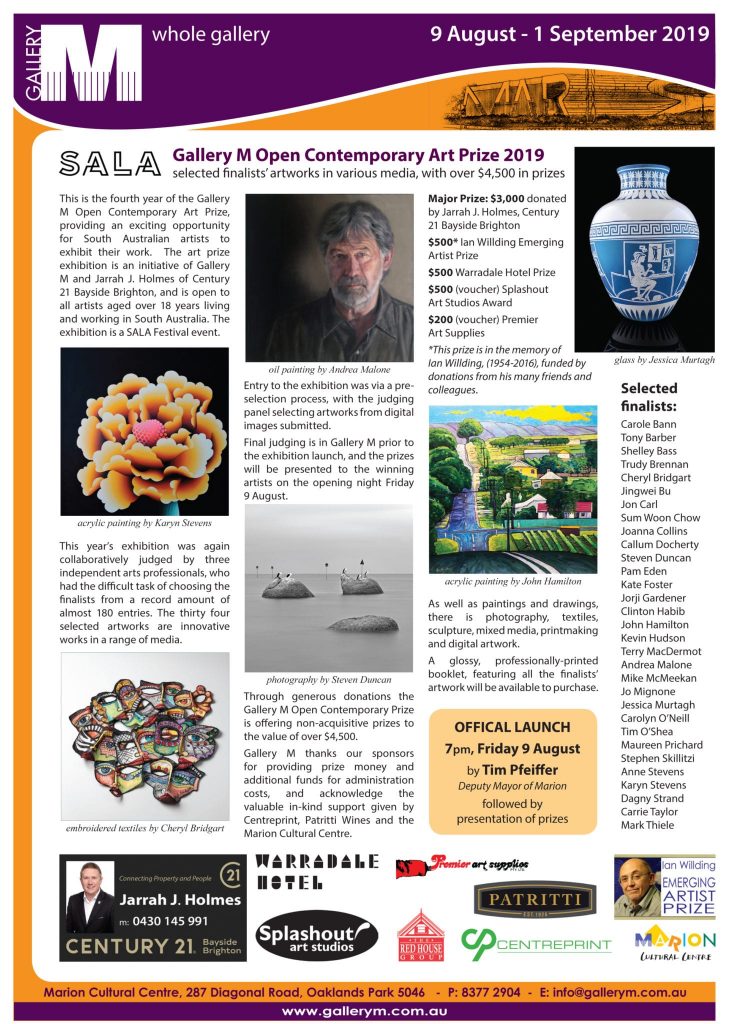 The Exhibition will remain open from the 9th August till 1st of September 2019 at Gallery M Marion.
PROFILE -Cheryl is a multifaceted artist who is best known for her unique freehand embroidery technique that she has perfected. She describes it as drawing with a sewing machine. A labour intensive technique, it is immediate and spontaneous but leaves little room for error. The challenge she has set is not to use aids, no computers, no cameras, projectors, printers or paint, nothing touches the canvas but the needle and stitch. She exhibits and demonstrates nationally and internationally and in 2019 she was invited to demonstrate and exhibit in Vietnam. The Ho Chi Min Museum of Fine Art now has one of her works in their collection. Cheryl has over 300 artworks in private collections both here and internationally.