The Quilters Guild of NSW has Australia's largest Textile event
In 2010 it was held in Darling Harbour this 4 day event attracts thousands of devotees from all over Australia and overseas.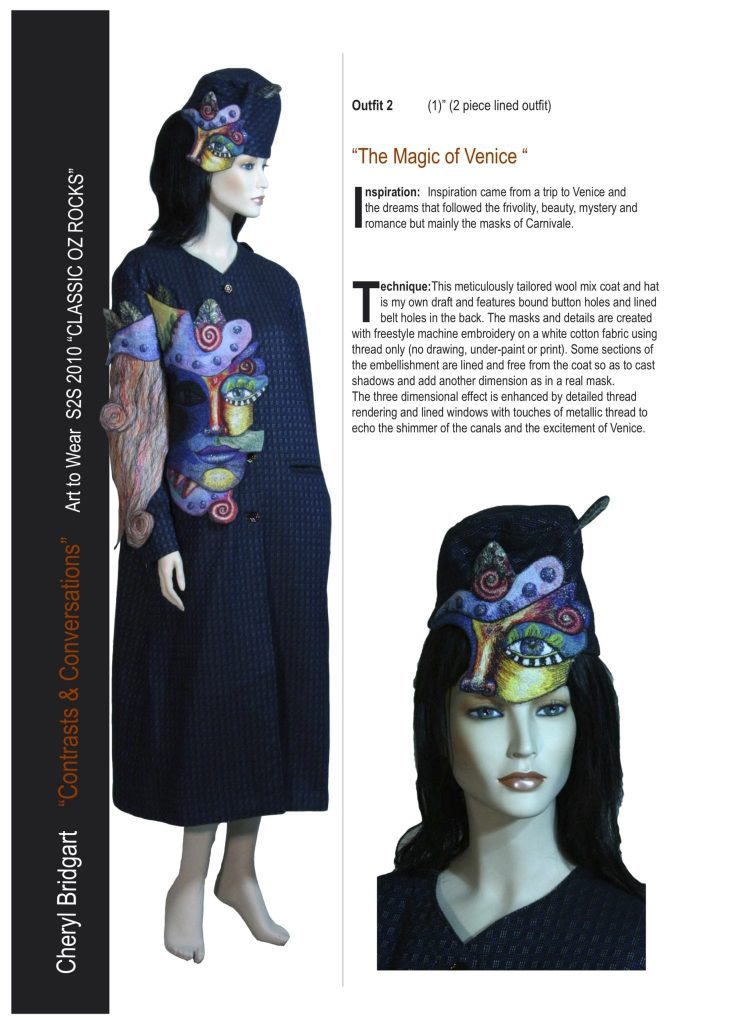 Cheryl has designed drafted and created museum quality Art to Wear which have been exhibited in UK. USA & throughout Australasia.
Maureen Locke-Maclean asked Cheryl to be their Official Retrospective Guest Artist.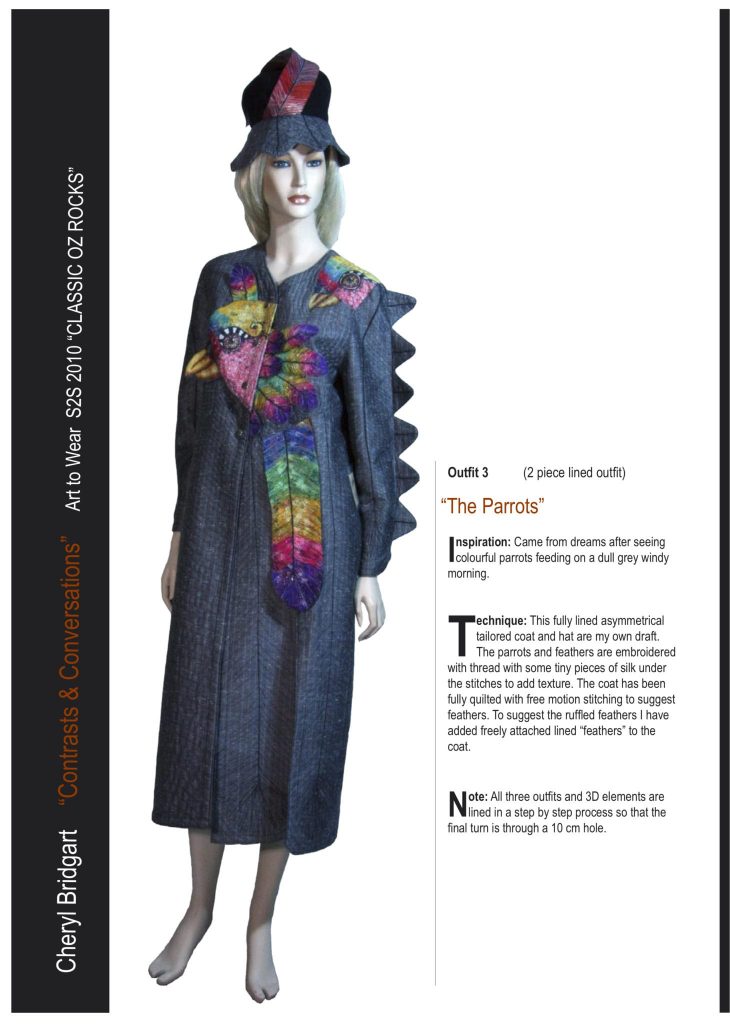 Cheryl took several of her Art to Wear coats that she had shown in her solo exhibition in Harrowgate in United Kingdom. After being shown at 'Classic Aus Rocks' the garments toured country NSW.