Each RSASA Portrait Prize Artists are chosen to create portraits of notable South Australians in front of a live audience.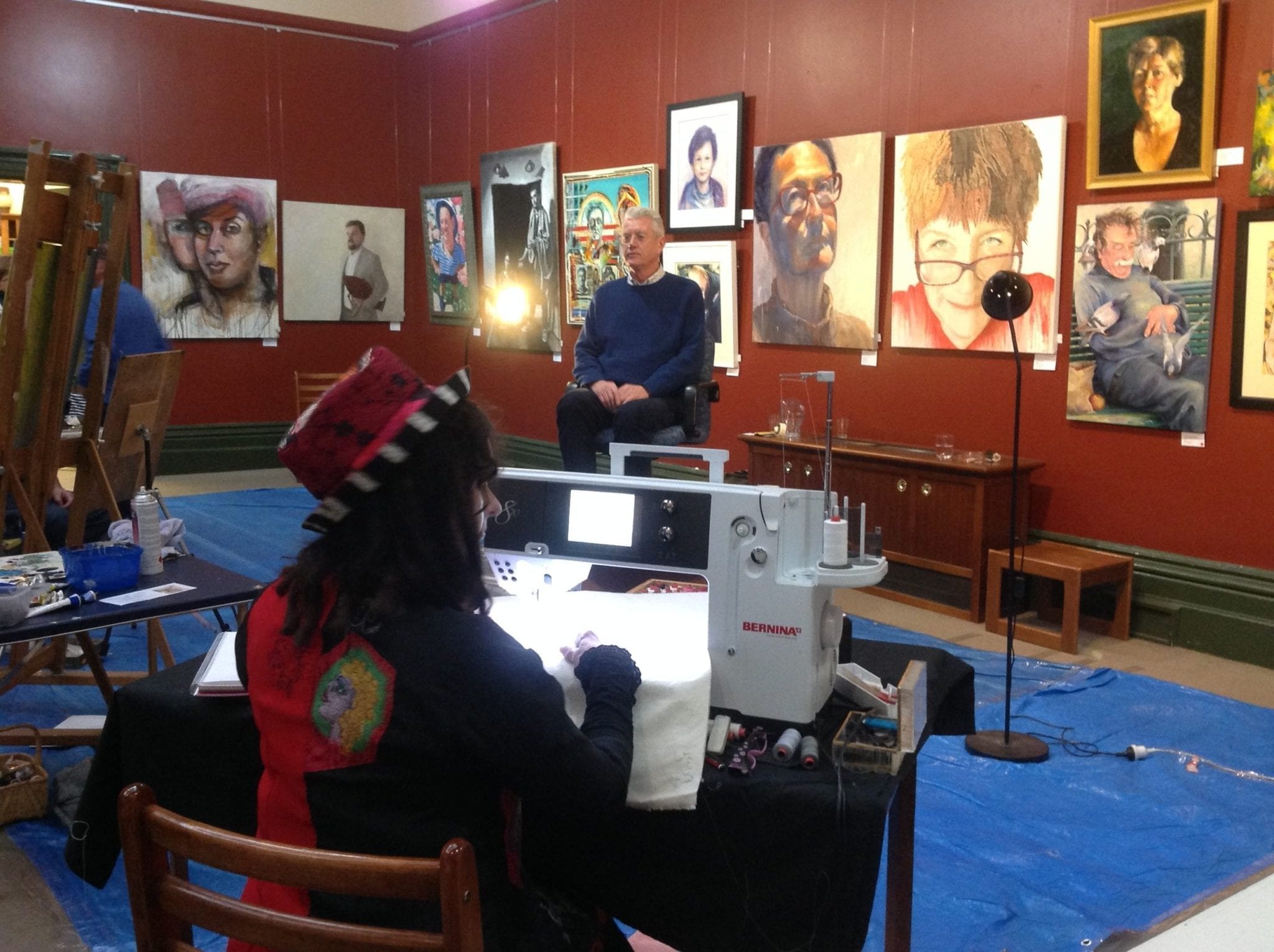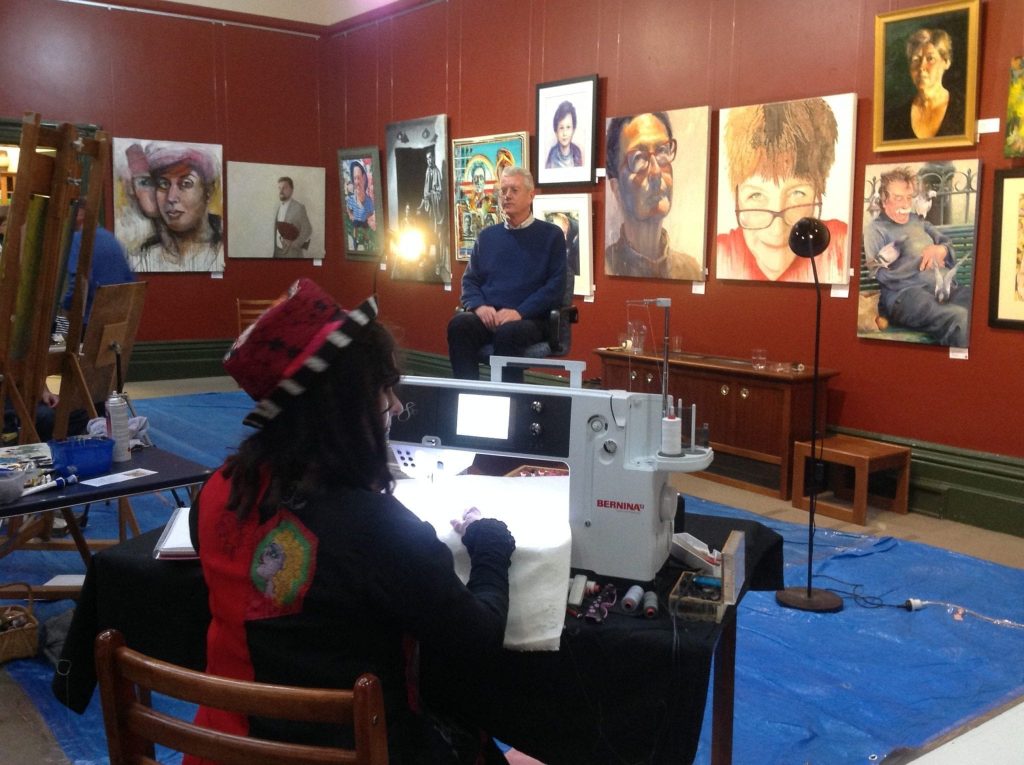 Cheryl has been chosen several times to create portraits of Rachael Sanderson MP., Inyani, Dr John Marshman and now Ian Henschke of radio fame.
Cheryl chose to use the medium which she is best known for Freehand Machine Embroidery.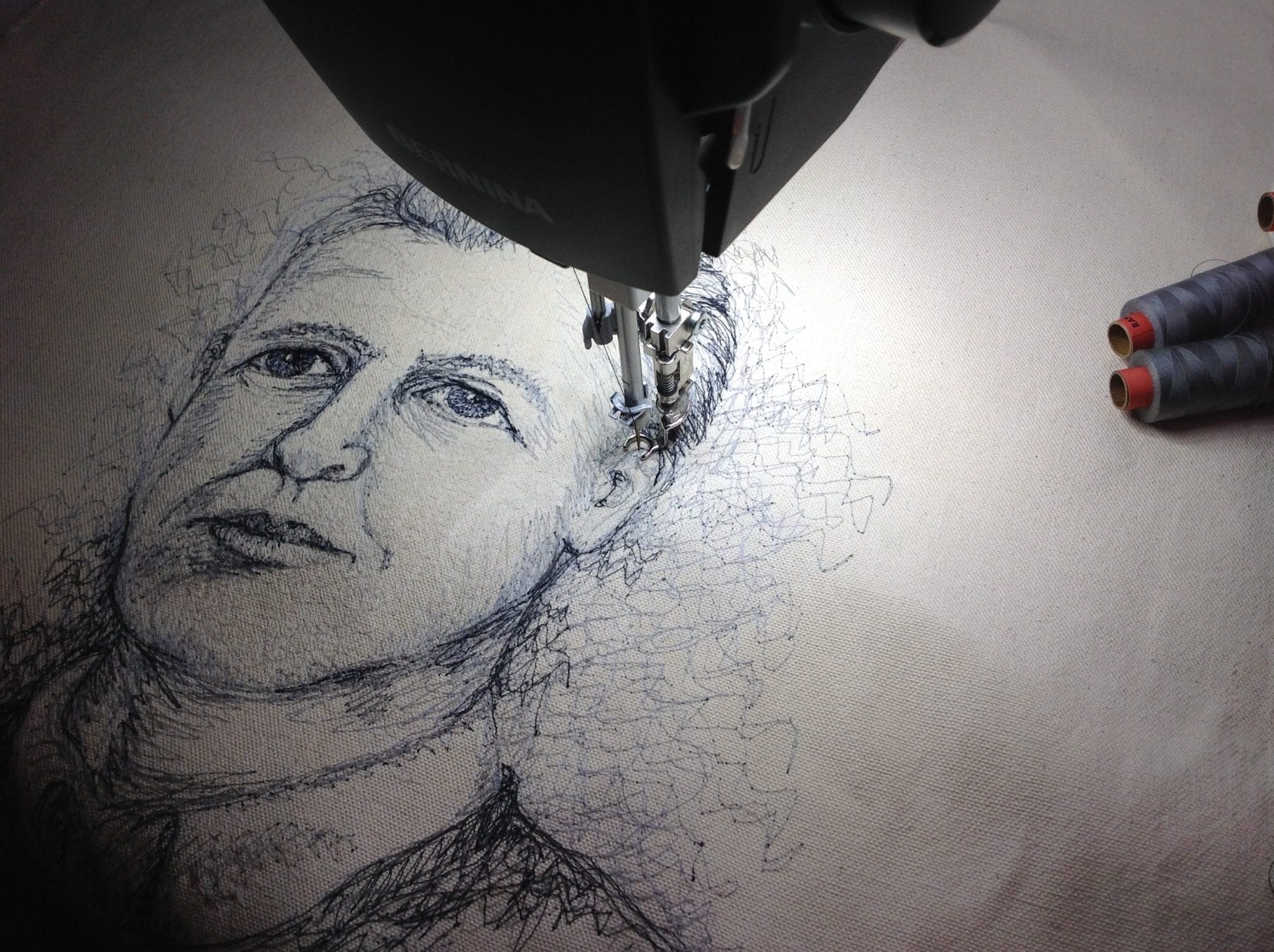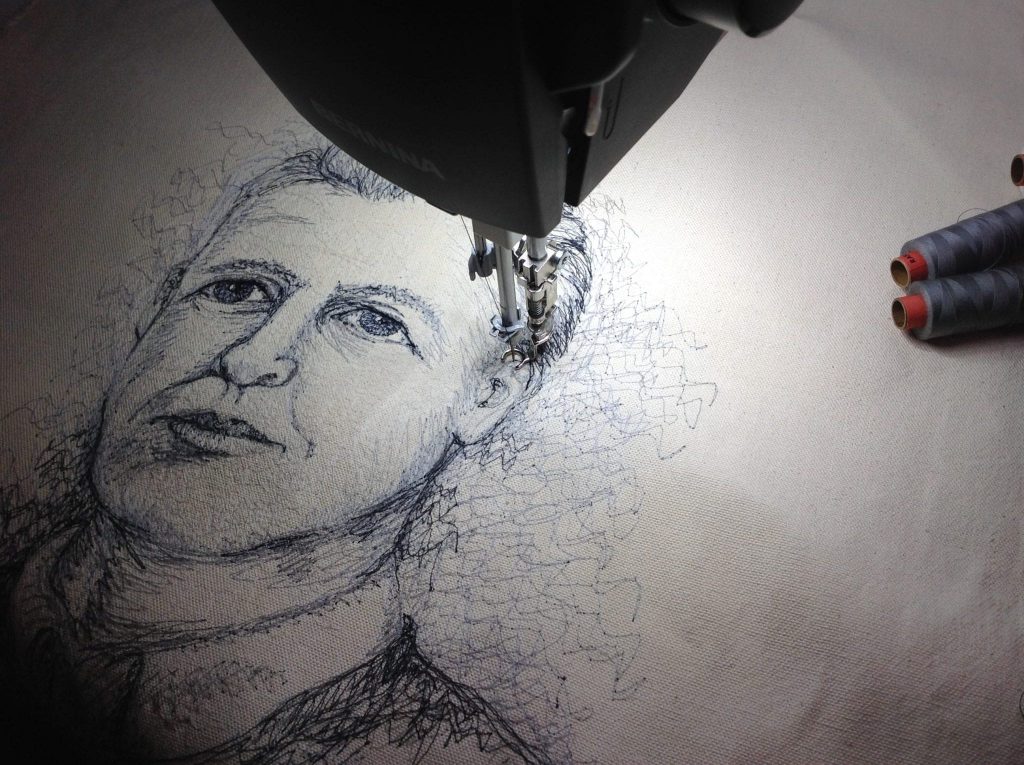 She stuck to her self imposed restriction not to use projectors, cameras, computers or printers it is just Cheryl her eye, her hand and her domestic sewing machine.