On the 25th of November there was a tragic grass fire which started at Pinery it burnt over a 120km fire front in wind speeds of up to 81 kms/hr. In this fire two local people tragically lost their lives Janet Hughes and Allan Tiller.
The fire destroyed 21,000 acres of farmland and 700 farms were impacted including my partners 6th generation farm. The whole farm was burnt and all of John's equipment was destroyed but fortunately the house was water-bombed.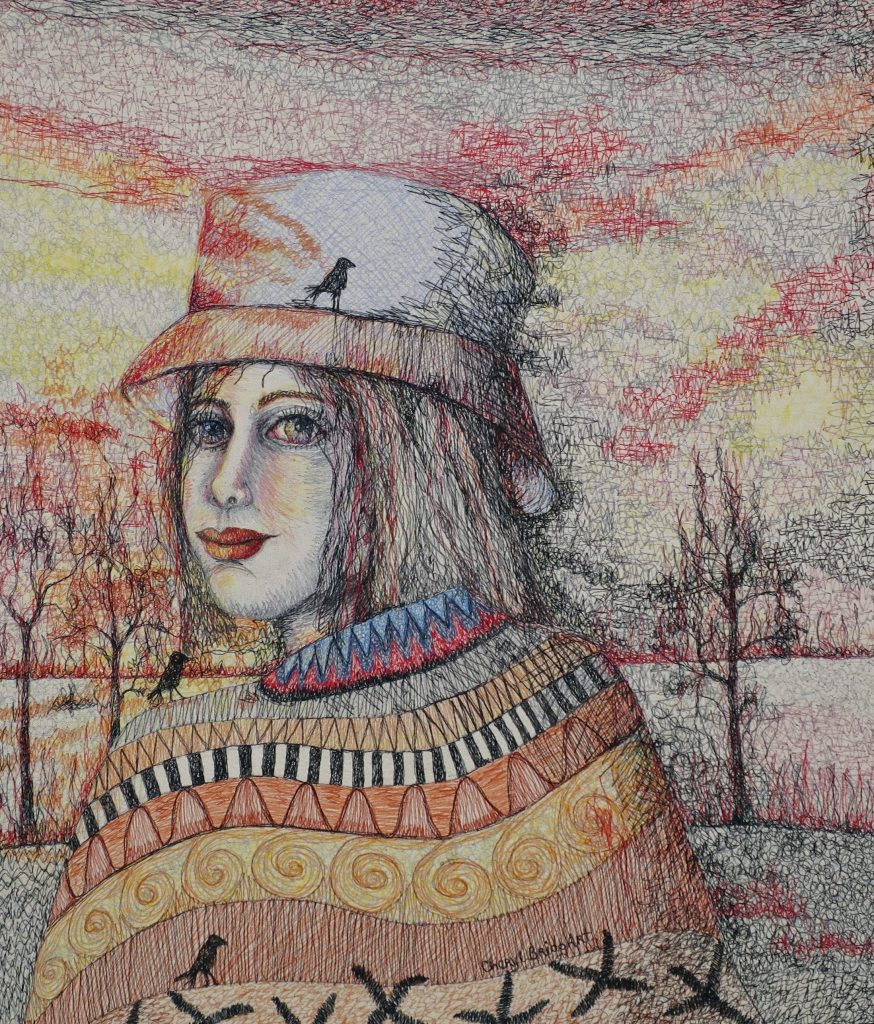 This artwork was included in the commemorative book on the fire.
As an artist my way of coping is to express myself with my art, this is the embroidery of the drawing i drew on the night of the fire
We were at the farm at Mallala on the night of the fire, Nov 25. I could not sleep, so began to draw my feelings & response, (eerie, surrounded by twisted ruins, trees burning, embers & smoke etc.). I was preparing for a solo SALA exhibition in August 2016. All my new work for this exhibition became my response to the challenges, emotions of the cleanup, rebuilding & moving on.
The resulting 30 artworks are full of symbolic images in response to dreams since the fire. Colourful quirky birds, butterflies of transformation, the landscape, faces of hope & passion, with 3 mysterious black birds featured in each art work. This new body of eye-catching works is fuelled by an inherent response to the challenges and moving on from the Pinery Fire of November 2015.