Following on from the success of Cheryl's SALA Solo where over 1000 peopple attended Cheryl was invited to hold a solo at the South Coast Regional Art Centre, Goolwa although this exhibition has the same name as Cheryl's SALA it will feature a whole new series of work both wall art and art to wear.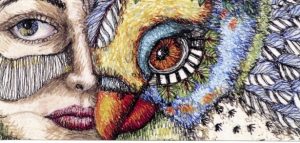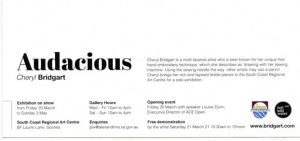 Cheryl will be in the Gallery on Friday 20th March from 430pm one hour before the official opening at 530pm.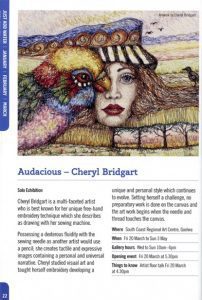 Cheryl is honoured that Loise Dunn the Executive Director of ACE Open has graciously agreed to open the exhibition.
Gallery hours: Friday 20th March -Sunday 3rd May, Wed to Sun 10-4 closed on Mon. & Tues.
Cheryl will be doing a demonstration of her technique on Sat. 20th March 1030am -12 noon.