Each year Cheryl uses her art, teaching skills or her studio/gallery to support at least 3 charities.
www.bridgart.com
Dairy Australia launched a Picasso Cow program and donated fibreglass cows to worthy causes.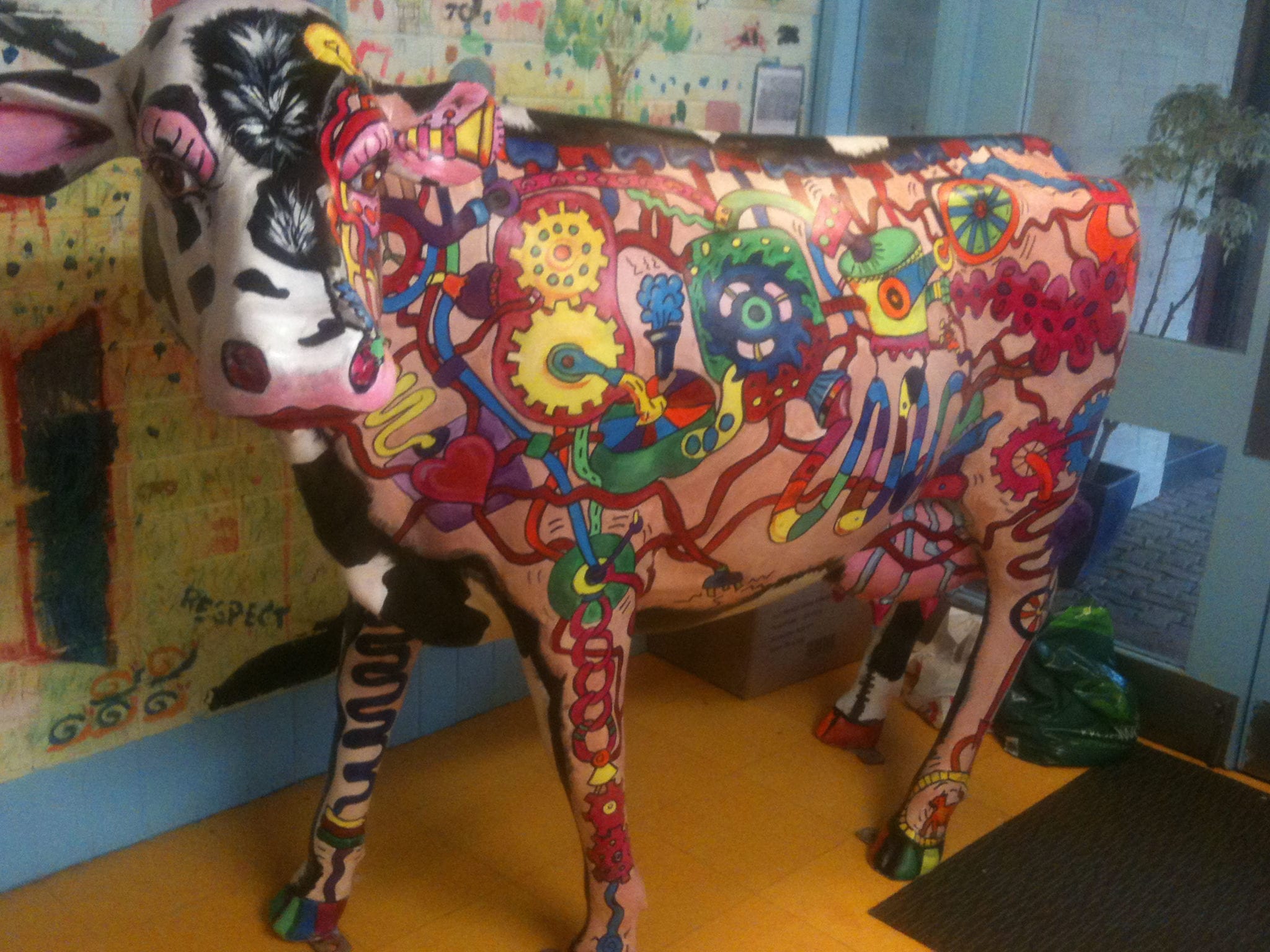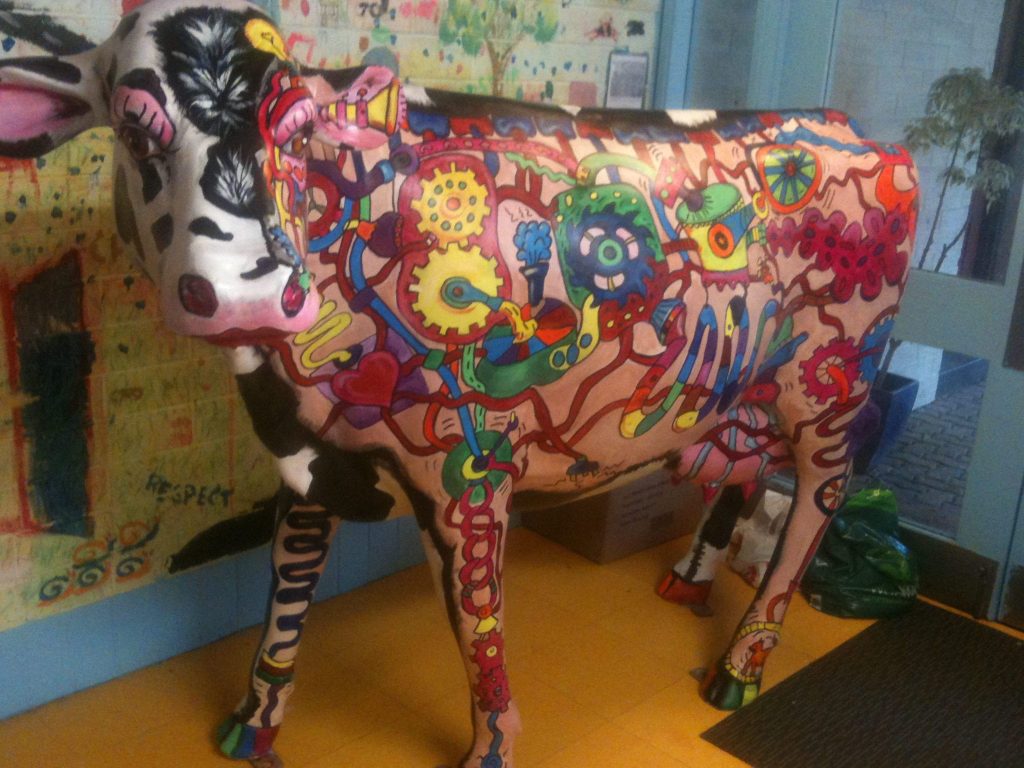 Hackham West Primary school was one of 16 Primary schools in SA given a cow and Cheryl was approached to assist 20 year 5 and 6 students to make an udder masterpiece.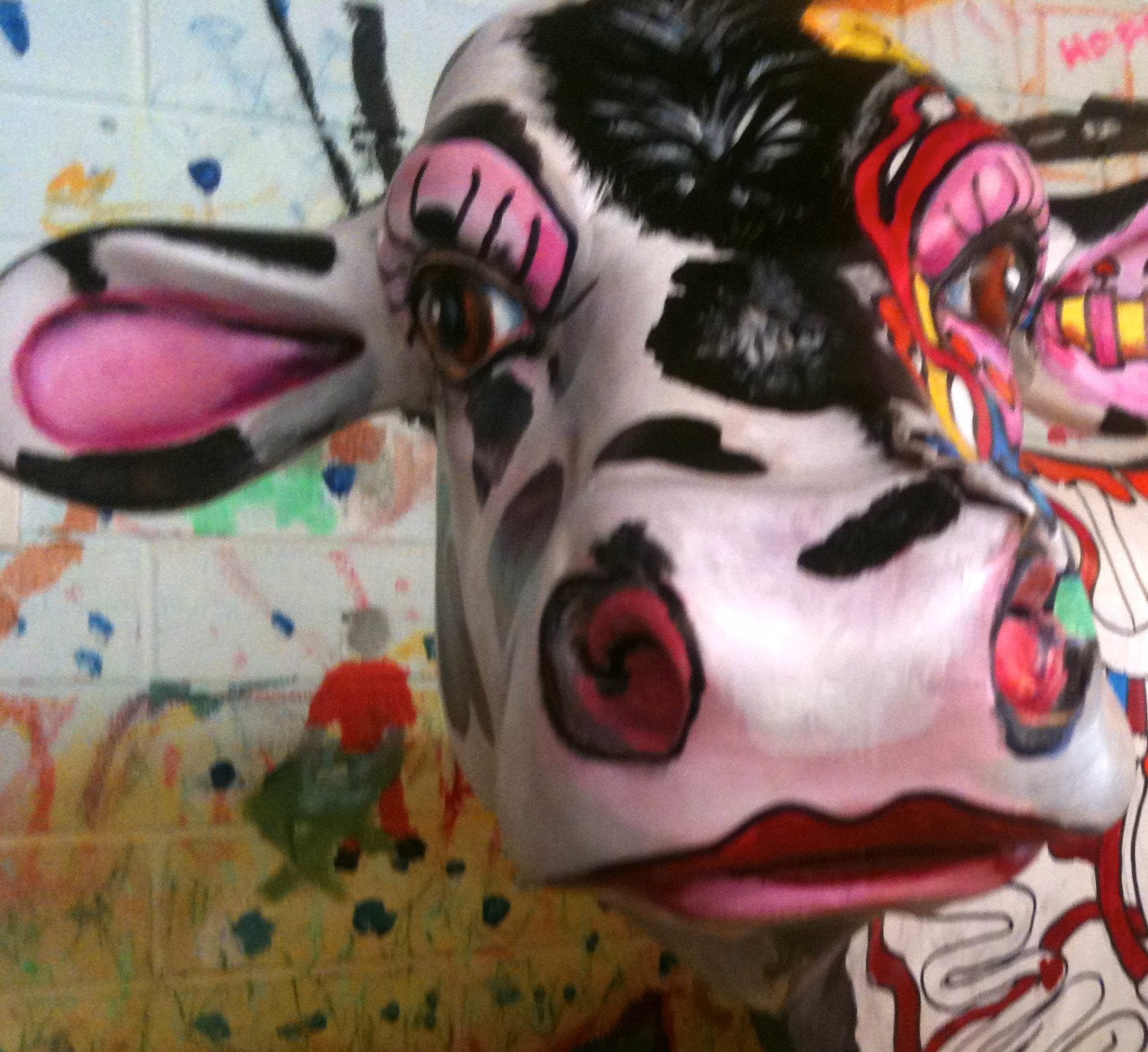 The decision was made to make one side look like a cow and the other side a mechanical milk making machine (paying homage to Heath Robinson a English Victorian Artist who used to design quirky fantasy machines). The children researched the workings of a cow right down to the methane producer at the back. They then drew their individual parts Cheryl then transposed them to the body, the children then painted them in.