The Advertiser commissioned 8 artists including Cheryl to create an artwork for the front page of The Weekend Magazine special SALA edition.
This was an enormous honour as there were over 6,000 artists exhibiting in SALA that year.
Cheryl's fine art freehand machine embroidery 'It's A Matter Of Taste' and the Advertiser dedicated its complete front page to Cheryl's art work.
This was published the weekend of the opening of the South Australian Living Artists Festival.
This was great publicity for Cheryl's SALA SOLO '3000+ hours = 1 Exhibition"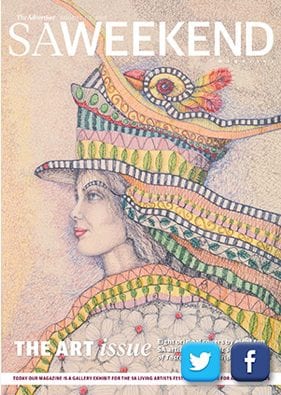 Every stitch and every line becomes part of the journey of telling Cheryl Bridgart's stories
CHERYL Bridgart has drawn all of her life – but very early on she found a different medium through which to express her distinctive style.
"I used to go to my grandma's house and she sewed and did needlework,'' the artist explains. "I started scribbling around on a machine to make patterns on fabric for my doll's clothes.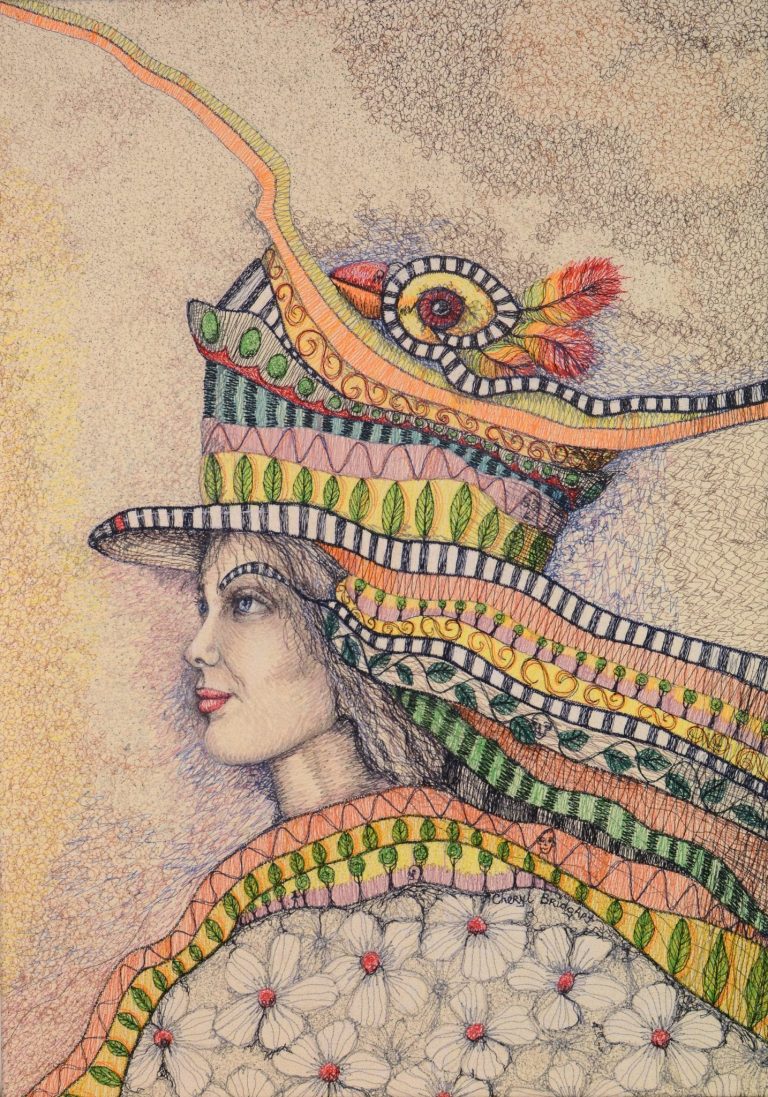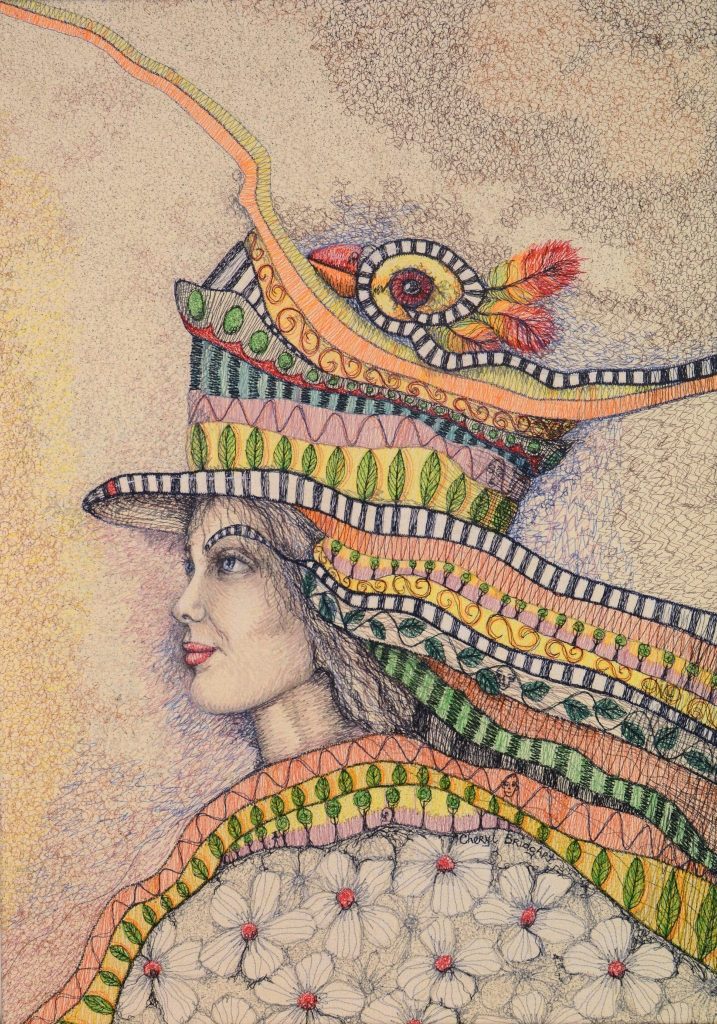 Painting: It's A Matter of Taste (embroidery, 71cm x 51cm)
"Then, growing up, I started decorating the clothes that I wore and by the time I was a teenager I made everything that I wore. To this day, I actually don't own one garment of clothing that I haven't drafted, designed, embroidered – it's become a signature."
In recent years she has extended to millinery, making hats to match her outfits.


"So I stand out within the crowd – I wear my art! I have fun, I really love what I do – 
I'm so lucky that my job is my passion."
That passion is reflected in her 
SAWeekend cover work, a self-portrait about growing up in Adelaide titled It's A Matter of Taste.
"I use myself a lot in my work – mainly because I'm readily available," she laughs.
Hidden within the layers of pattern are references to the state's rolling landscapes, warm summer hues, birdlife and flora.
"The colours are South Australia – my husband is a fifth-generation Adelaidean 
and so am I. He grew up at Mallala and I embroider up there while he's tinkering around on the farm," she says.
After finishing art school, Bridgart decided she needed a point of difference from her fellow painters, "so I decided to stitch".
"I move the canvas under the needle – sometimes it's just wiggling it to make smaller marks, or scribbling away doing a background. I use the same techniques that you would to draw, so I'm hatching and crosshatching to create form and realism," she says.
"It's very spontaneous – it's like drawing, but you can't rub it out. Every mark, every stitch and every line that you make becomes part of the journey of telling the story."
Visitors can watch Bridgart at work during her SALA exhibition, each Wednesday to Sunday from August 9 to 31 at Beltana House, 364 Carrington Street, Adelaide.