The Art Gallery of South Australia appointed a new director in 2010 Nick Mitzevich after 12 months at the helm, Cheryl was so excited about the direction that he was taking the Gallery that she freehand machine embroidered a small portrait of him, which he then hung in his office.
A friendship was formed and Cheryl designed crafted and hand machine embroidered two waistcoats for Nick "Hidden Gems" an "Gala e Gala".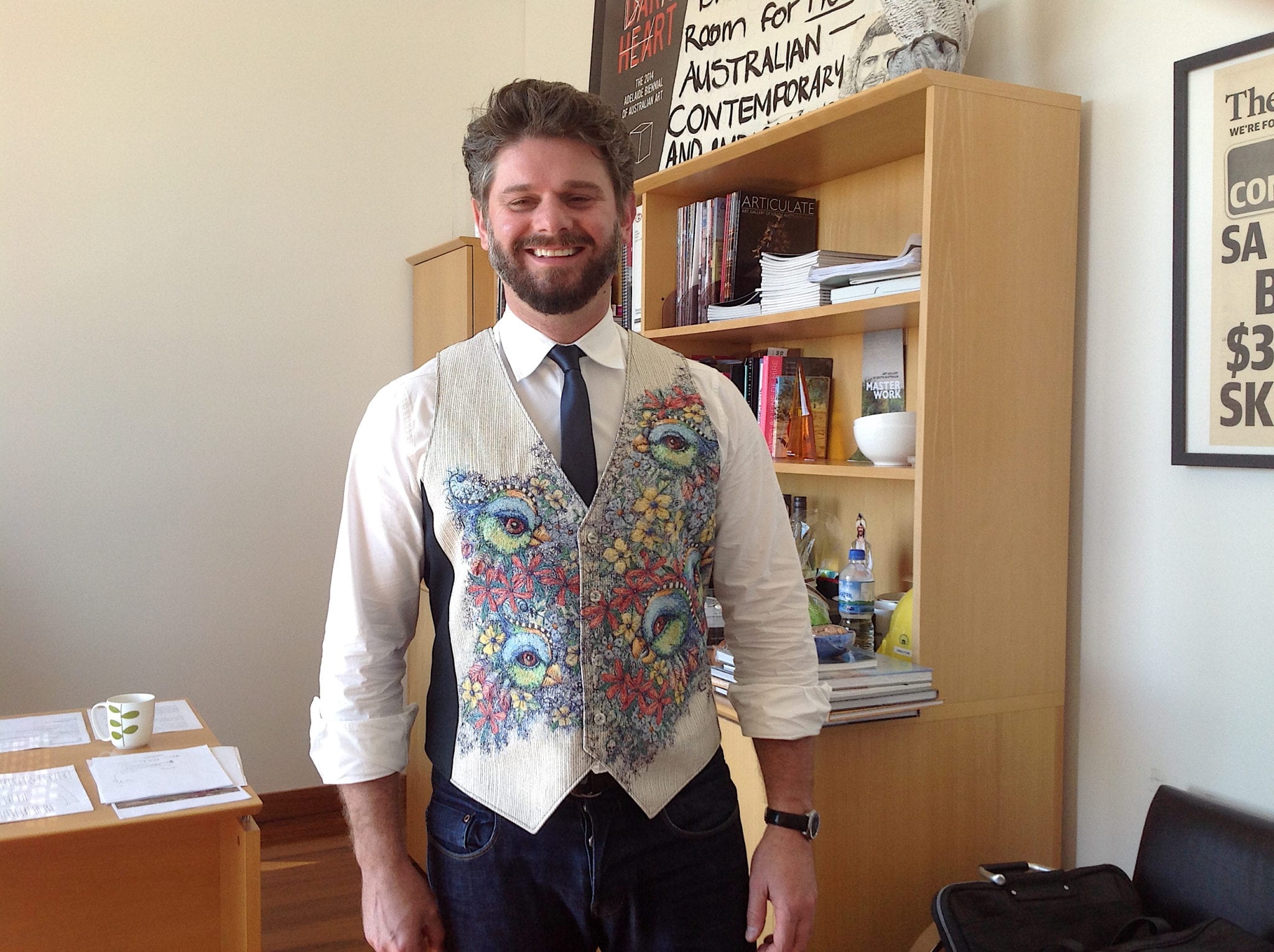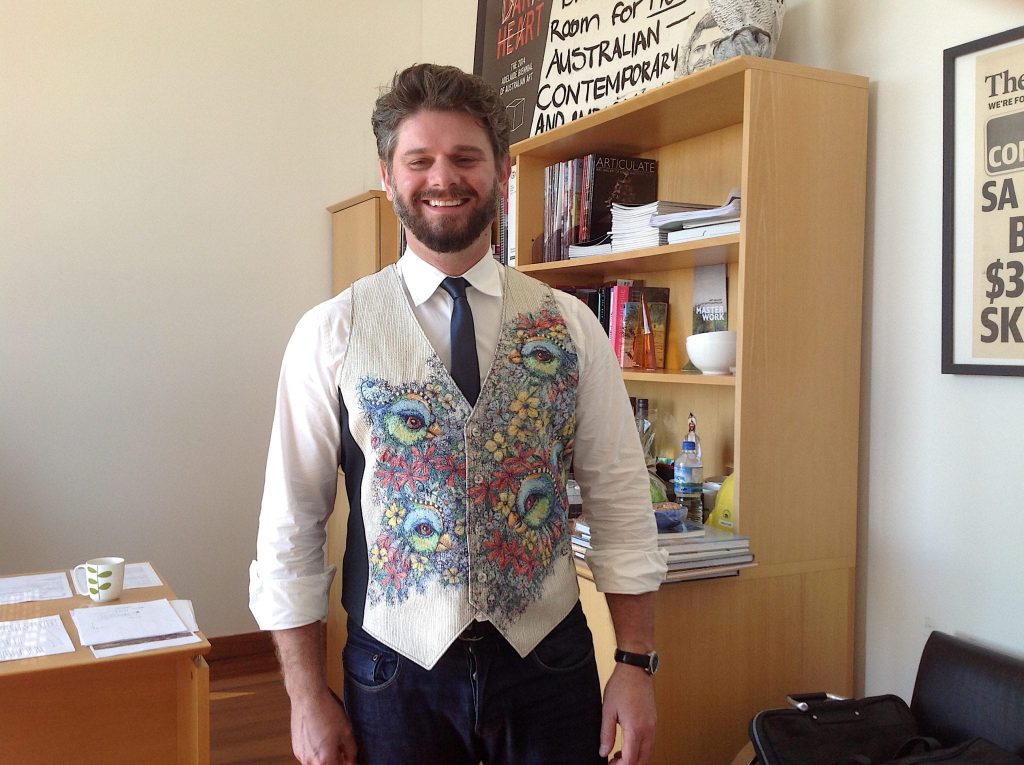 Nick has now moved on to become the sixth director of the nation's pre-eminent temple of fine art, the National Gallery of Australia, Canberra.