The inaugural Fellowship was awarded to Troy-Anthony Baylis and he created an exhibition called Nomenclature addressing the naming and renaming of place names in English, German and Indigenous languages.
Cheryl was honored to be asked to do all the machine embroidery of the Indigenous names on the eight weavings that had been completed Troy.
These artworks are on view in the Vestibule the main entrance to the AGSA from August 8 – 31 2020.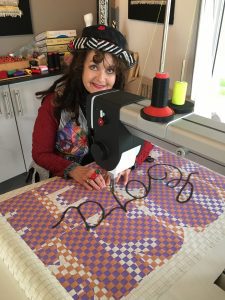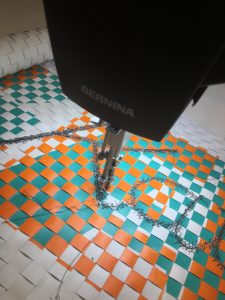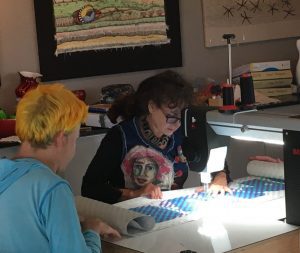 Cheryl embroidering Nomenclatures with Troy watching the master at work.