Each year Cheryl uses her art, teaching skills or her studio/gallery to support at least 3 charities.
Cheryl was approached by St Monica's School Mural to assist the students in creating the schools new mural on one of the walls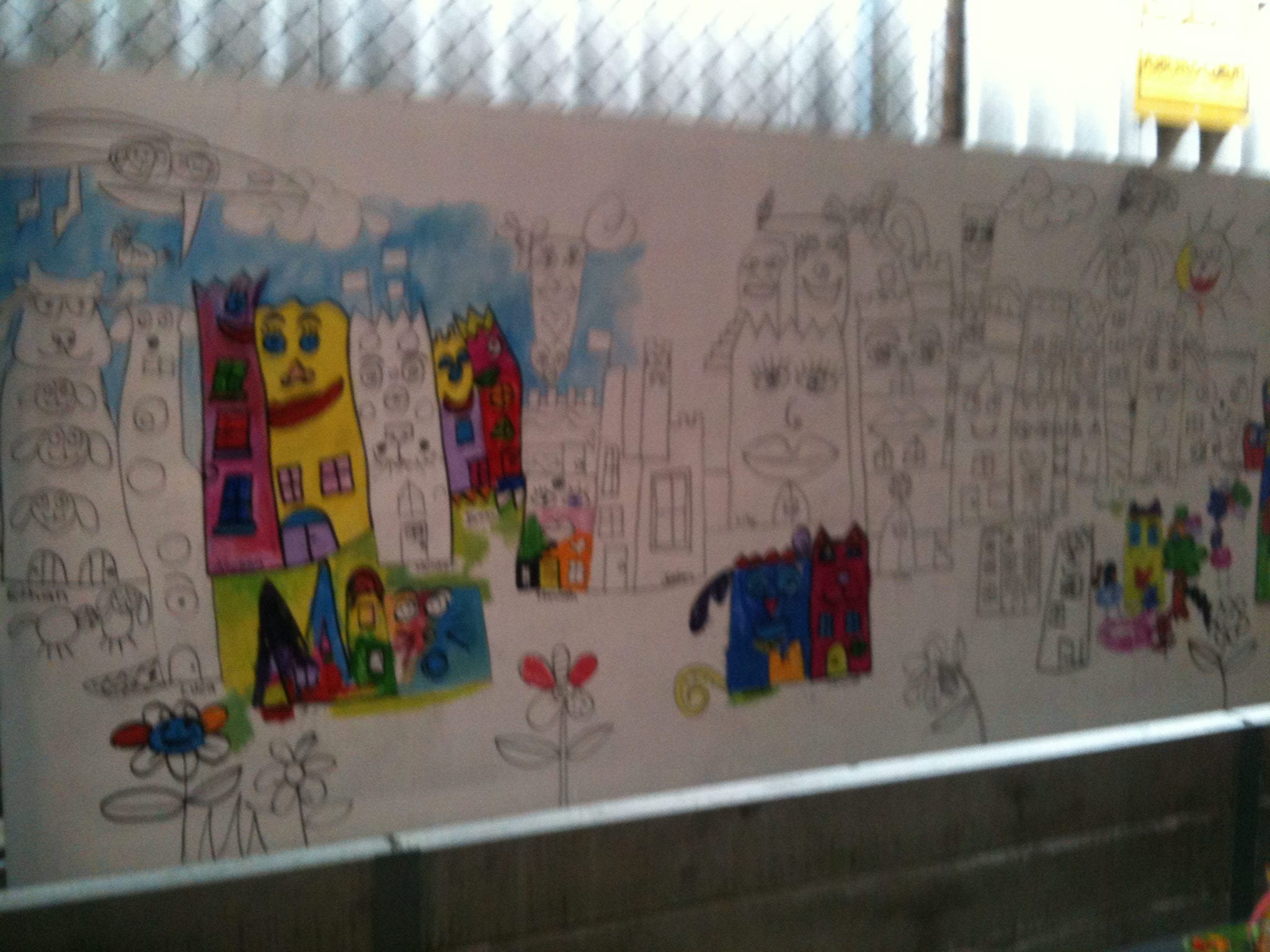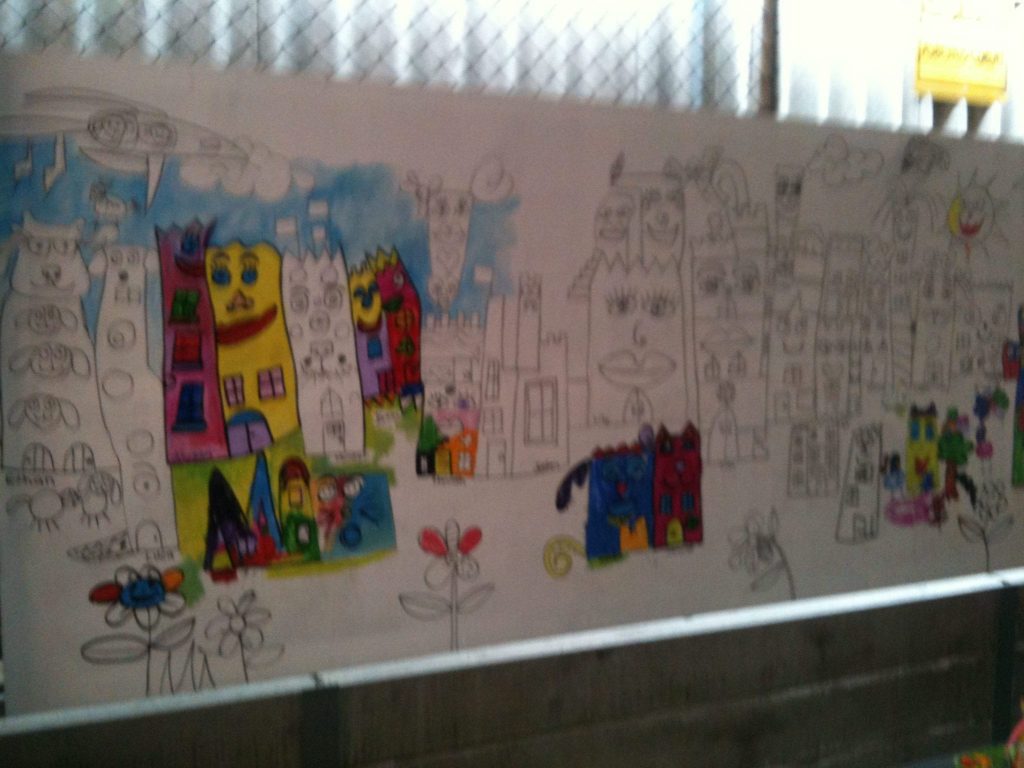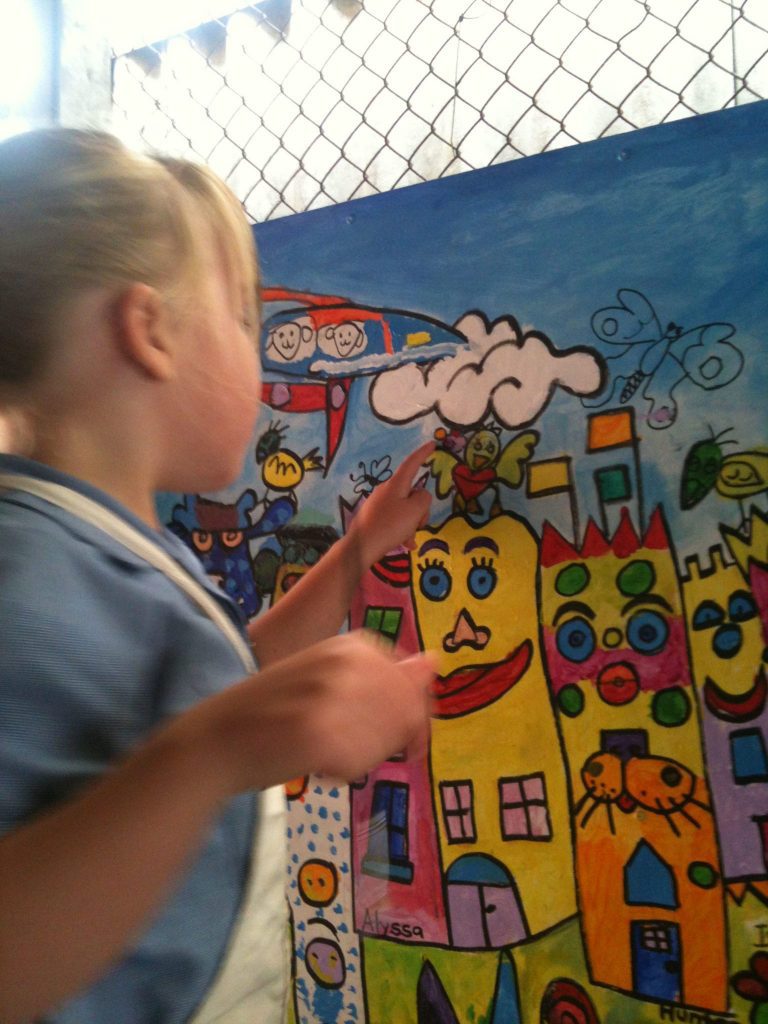 Cheryl gave her time to work with all years of the school from early learning to year 7.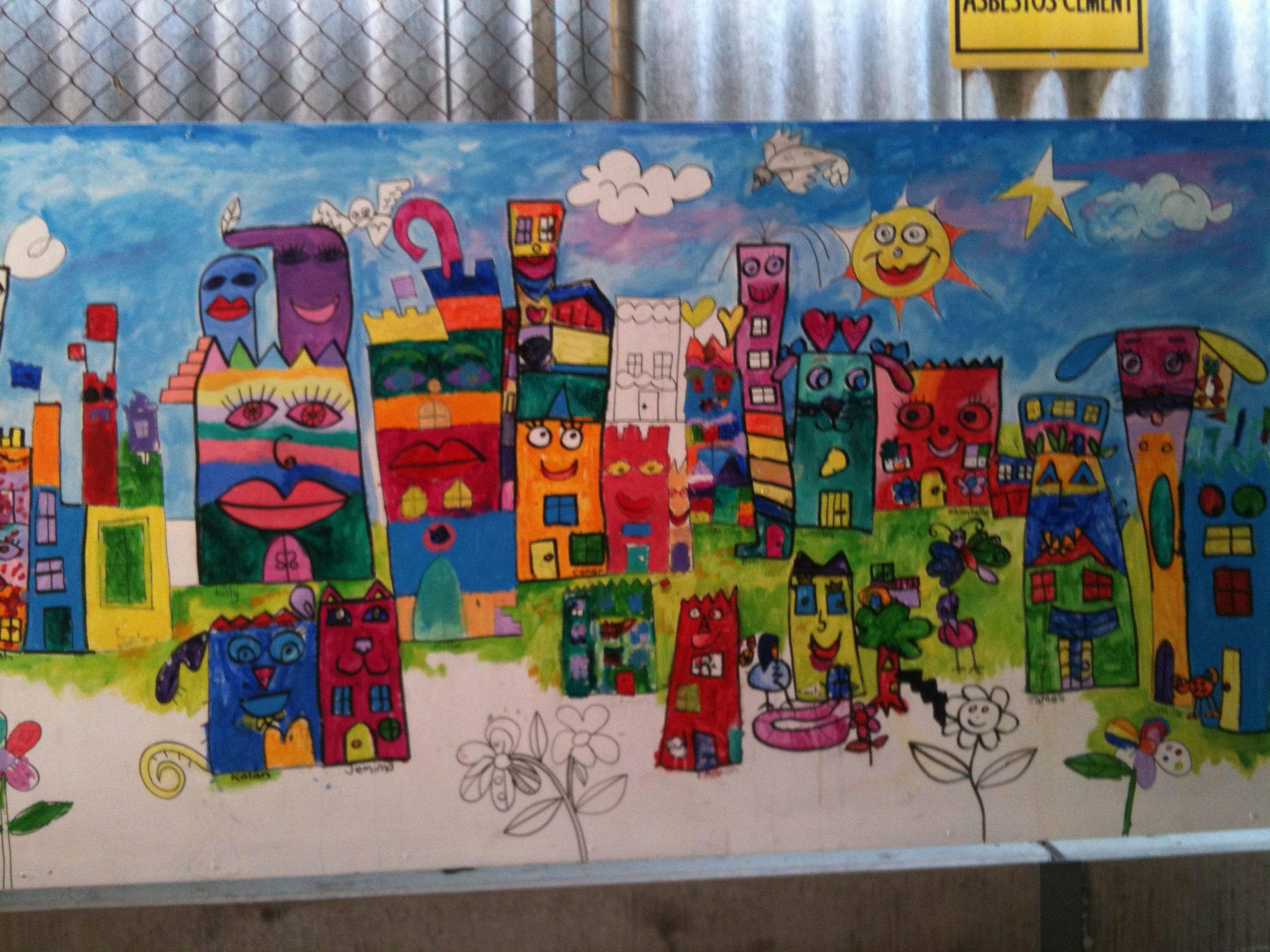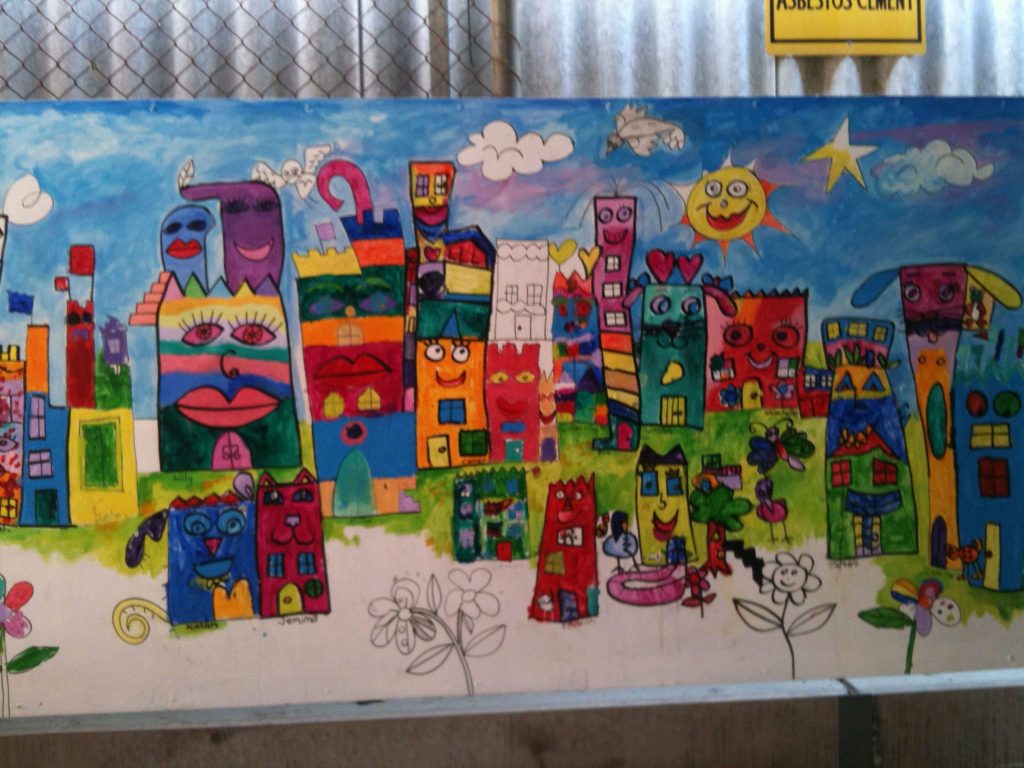 The student were studying a book illustrated by an artist who was inspired by the Viennese artist Friedensreich Hundertwasser.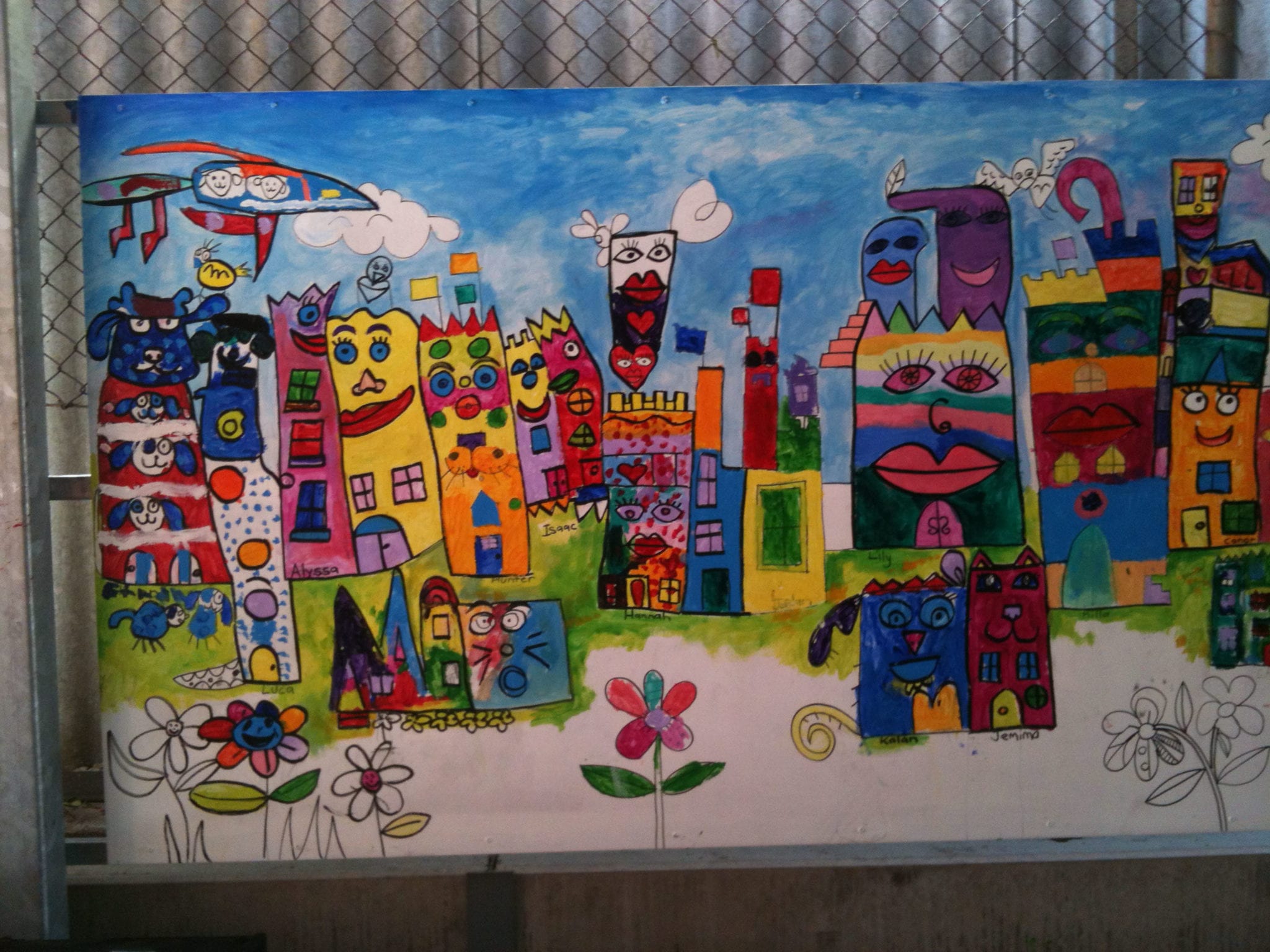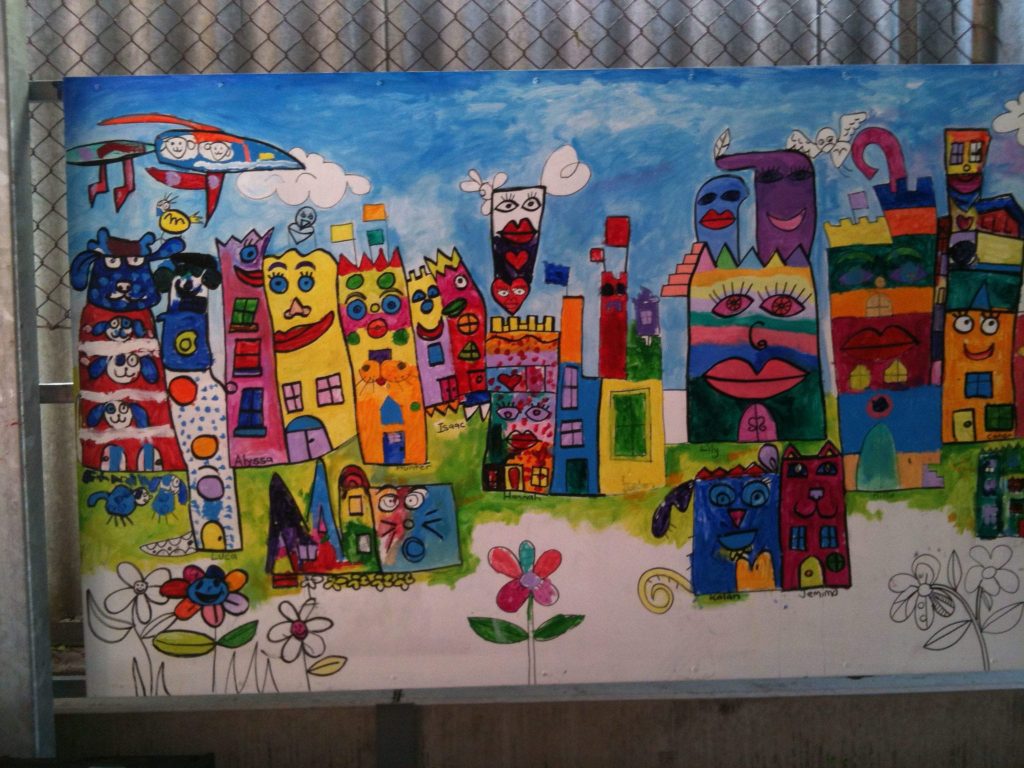 Cheryl designed the wall also to be inspired by Friedensreich Hundertwasser and the students who then painted the wall.