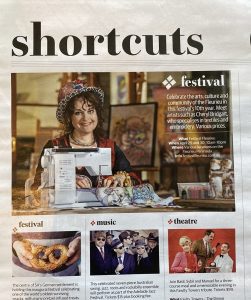 The Advertiser 29-30 April 2023
What fun month for Art April turned out to be on the South Coast, 'The Fleurieu Artist Trail', 'If I had a Boat', 'The Wooden Boat Show'and 'Bridgart by the River'. I participated in all of them. Its hard to pick the best but, my highlight was not 12 artworks of mine finding a new home , it was not waking up on Saturday to find out I had been used to publicise the Fleurieu Artist Trail it was undoubtedly Flo who saw my photo in the paper saw I had an exhibition on 'Bridgart by the River' and drove all the way from Port Augusta an 8 hour round trip just to see my work. I feel so humbled and honoured.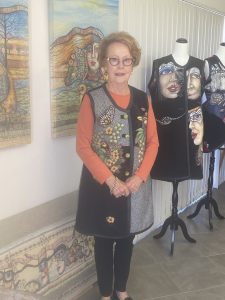 Rhonda in her new Art to Wear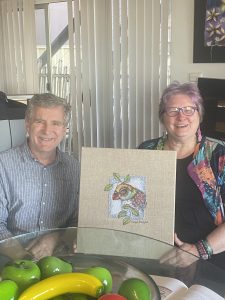 More happy people creating lifelong memories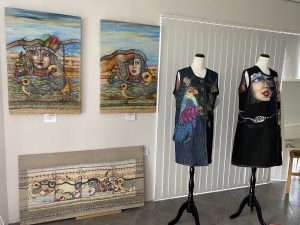 Art to Wear and wall art on show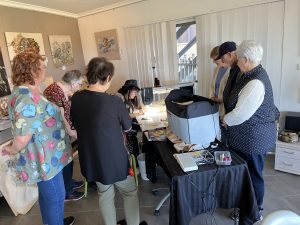 Demonstrating my unique freehand machine Embroidery technique.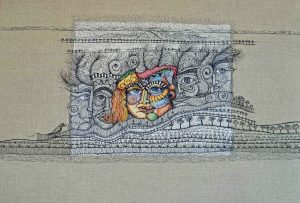 'Art of Being Different'  Embroidery 92 x 134 cm (Highly Commended  Characters of the Fleurieu)