Mark and Anna have several of Cheryl's work including a family portrait, and she was very excited when they commissioned a piece for their beach house. their brief was birds, 'beachy', as big as a door and she had to help hang it.
For this one occasion Cheryl broke her self restrictive rule to never use paint on an embroidery. (For all of Cheryl's embroideries she starts by sketching her ideas on a piece of paper the on a standard sewing machine she creates her masterpieces without using projectors ,cameras, computers, paints, dyes or applique It is only Cheryl, her hands, her eyes, her domestic sewing machine and her experience.) Because it was too large to fit under her sewing machine she decide to do an acrylic wash and free hand machine embroider the birds onto the canvas.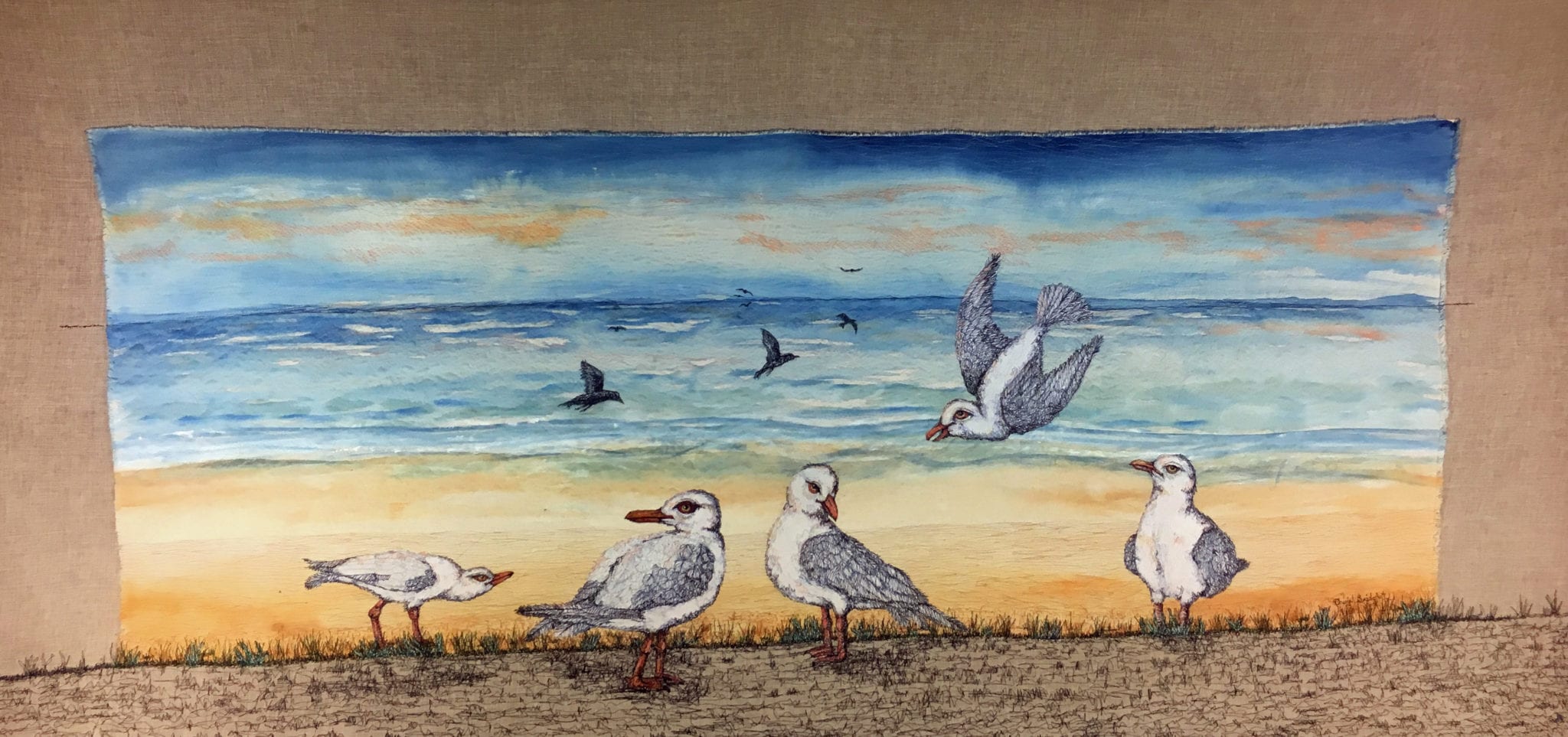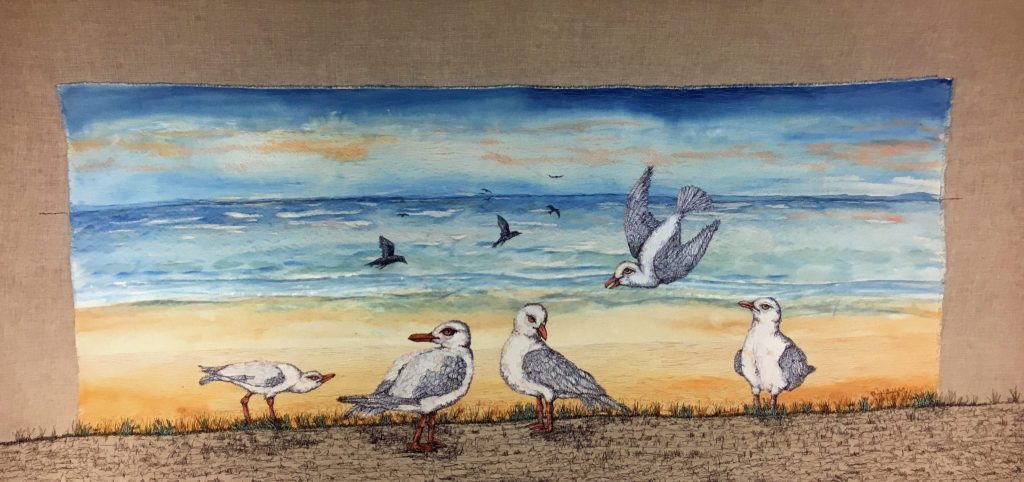 Cheryl went to Goolwa Beach drew the seagulls and her overall plan and then started freehand machine embroidering the birds.