On the 29th of August Cheryl was one of 4 artists chosen to create a portrait of His Excellency the Honourable Hieu Van Le AC.
Channel 44 will have this program on their tv on demand feed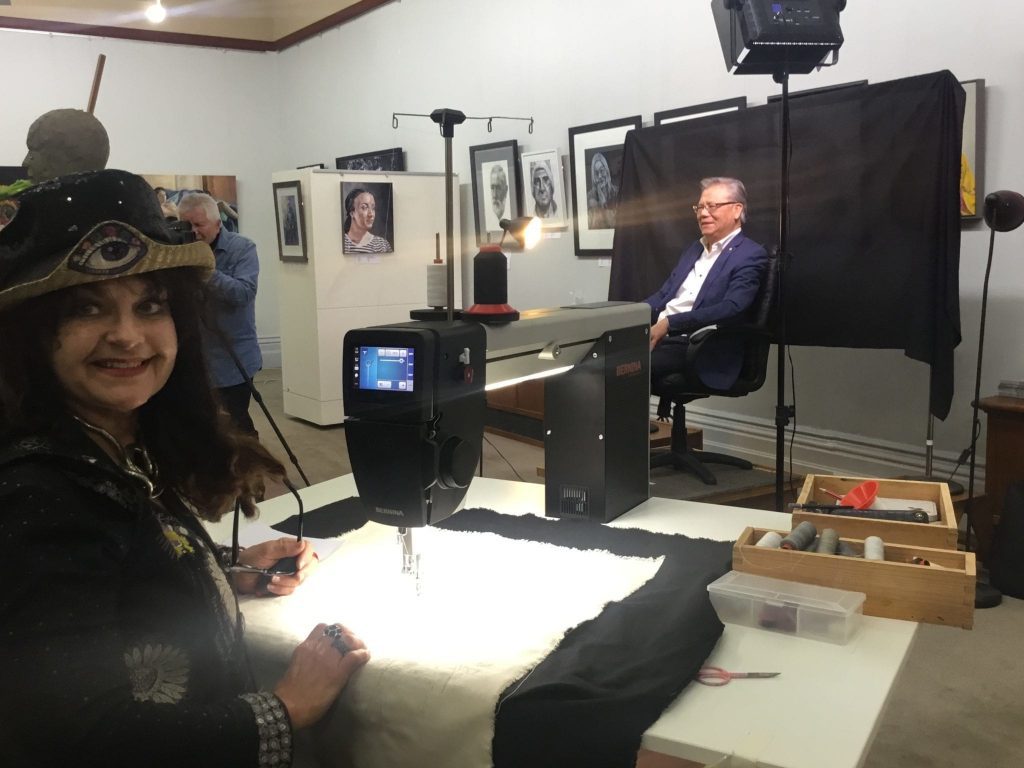 First Cheryl drew his portrait with pencil on a piece of paper (you can see this preliminary drawing in some of the photos).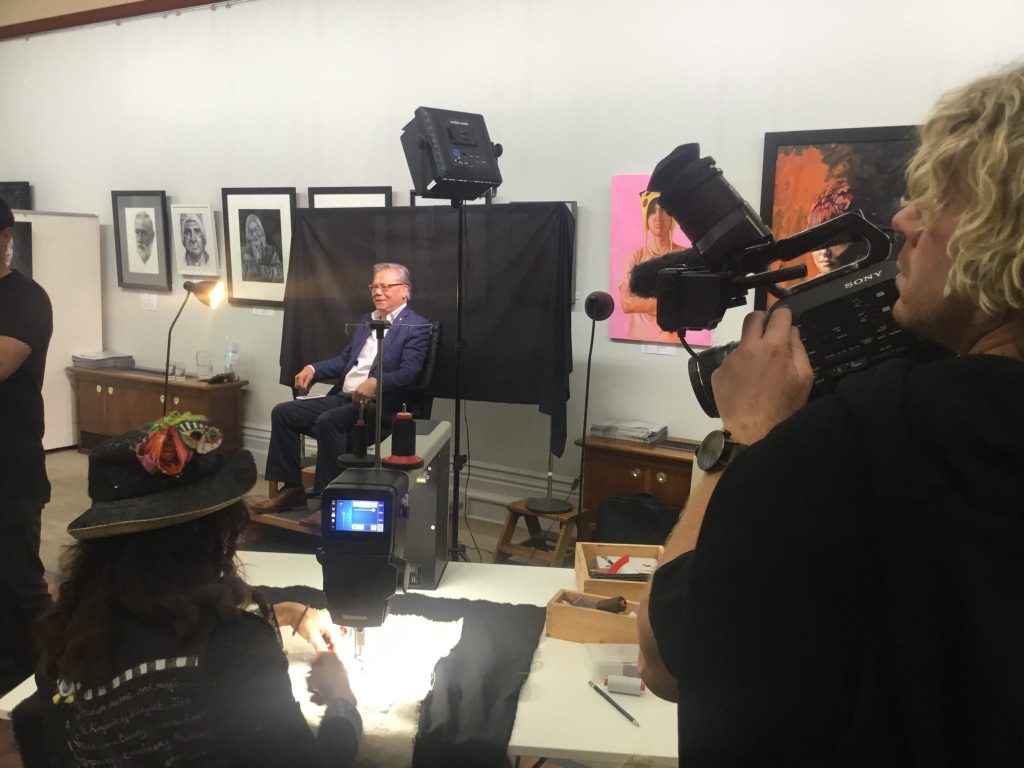 Cheryl chose to create his portrait using what she is known best for Fine Art Freehand Machine Embroidery. The other artists were Scott Eames, a sculptor, Hugh Adams, chose acrylic as his medium and Iroda Adil chose charcoal.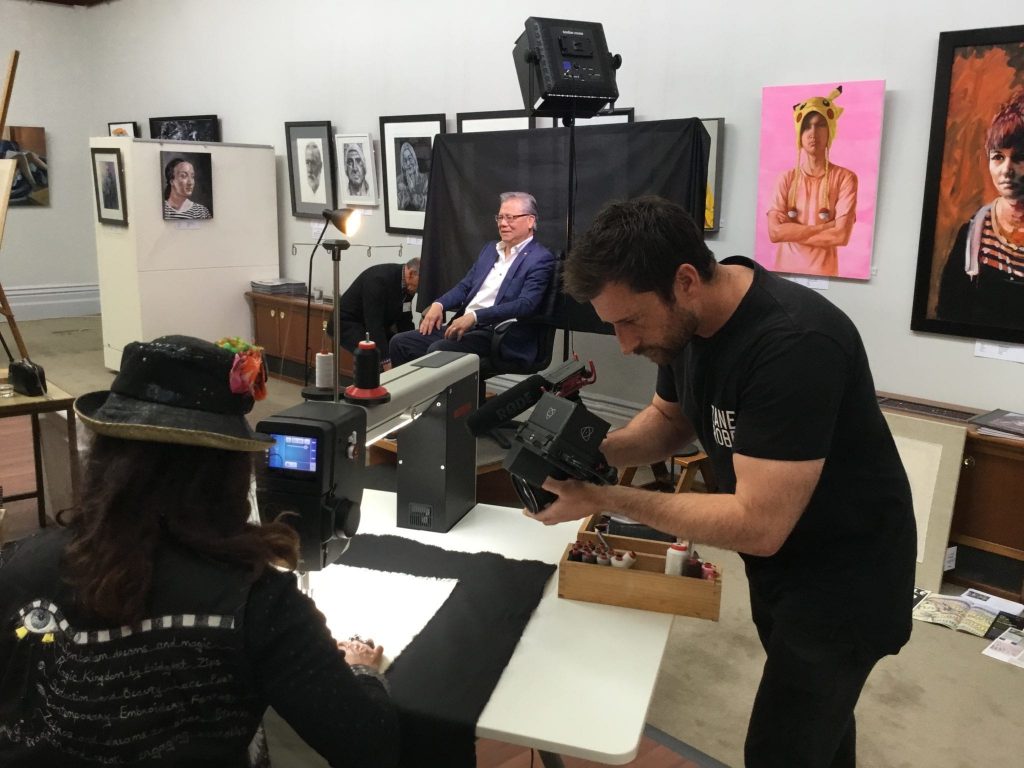 This was performed in front of a live audience of over 100 people whilst being filmed for television.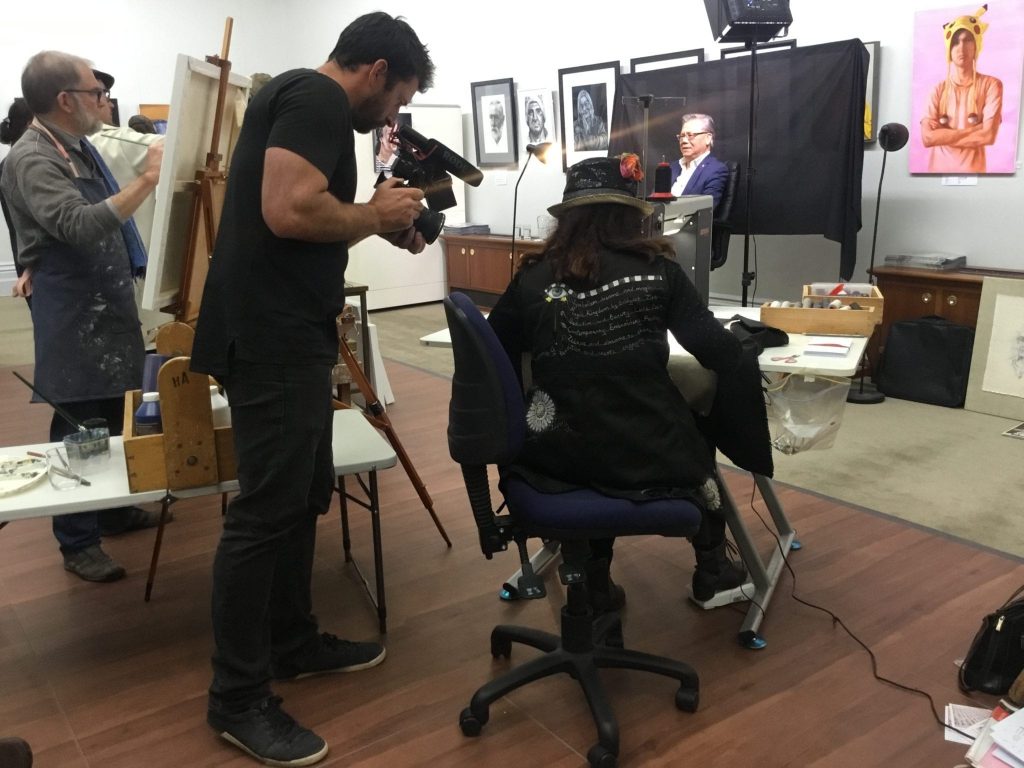 The Governor will view the finished portraits in the last week of September and they will be on display in the Royal South Australian Society of Arts, Institute Building (Library) North Terrace Adelaide from September the 29th 2019.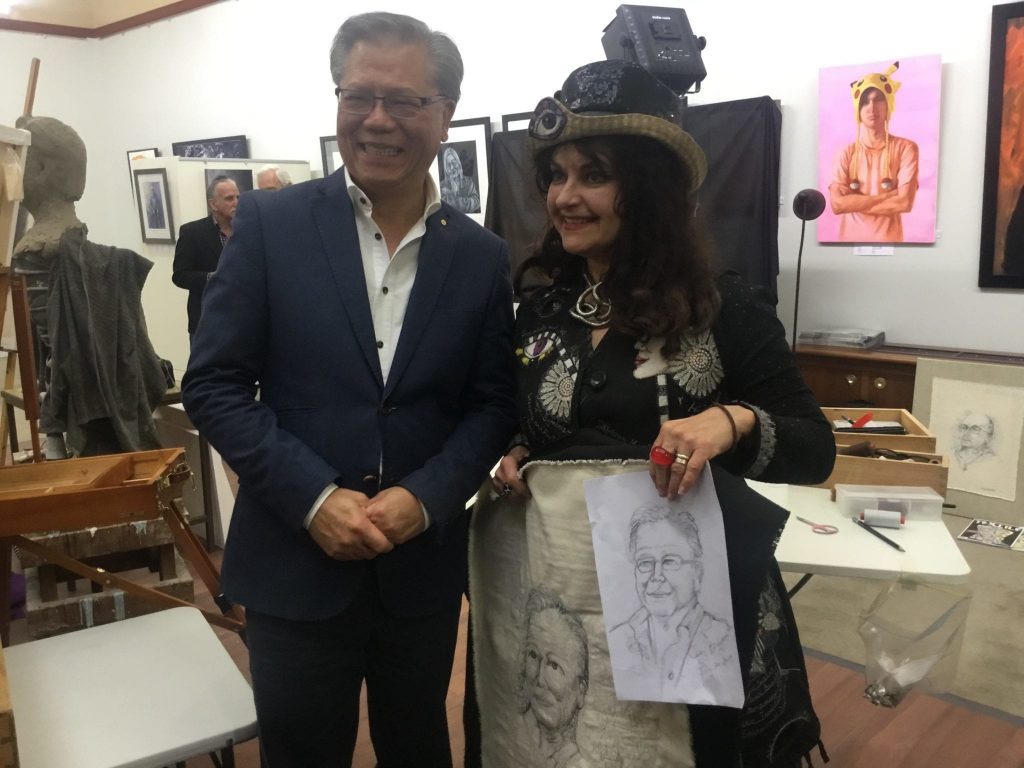 This is the fifth time Cheryl has embroidered live portraits in front of an audience Hon Rachel Sanderson, Ian Henschke, Amanda Pepe, Dr. John Marshman, and Inyani.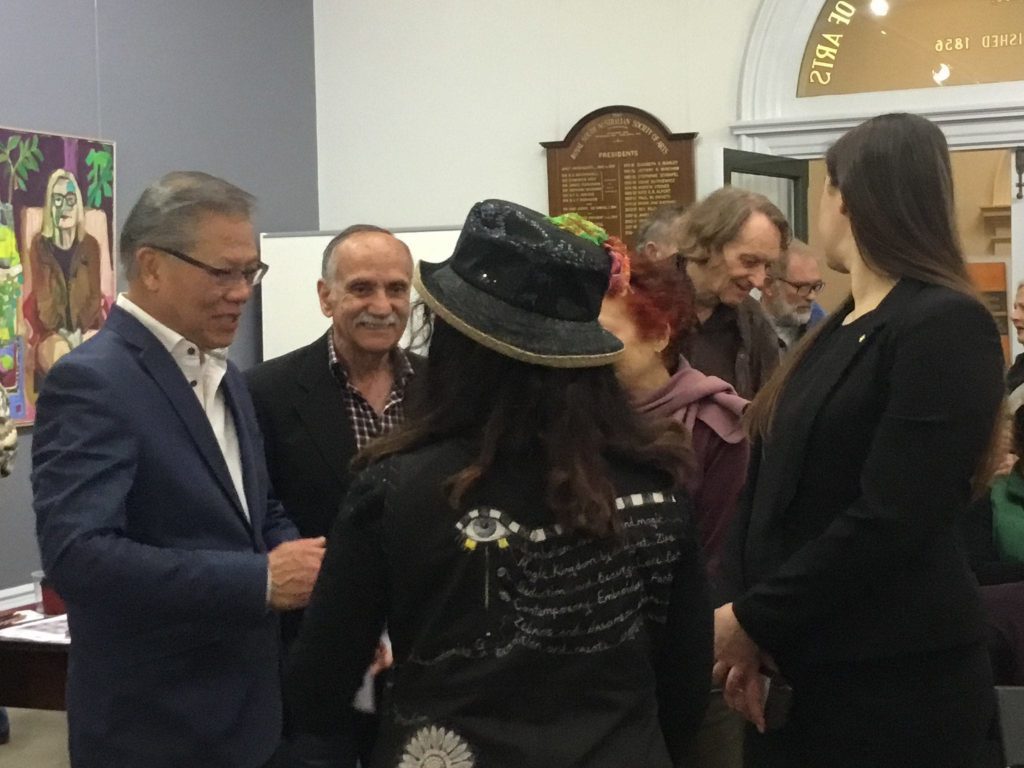 Cheryl's sewing machine is not computerised it is hand guided she moves the canvas under the needle, it is just Cheryl her eyes her hands and her experience. She calls it drawing with her sewing machine, this time she used 5 different grey threads an off white and a charcoal thread. She starts with the lighter colours and then changes to darker threads.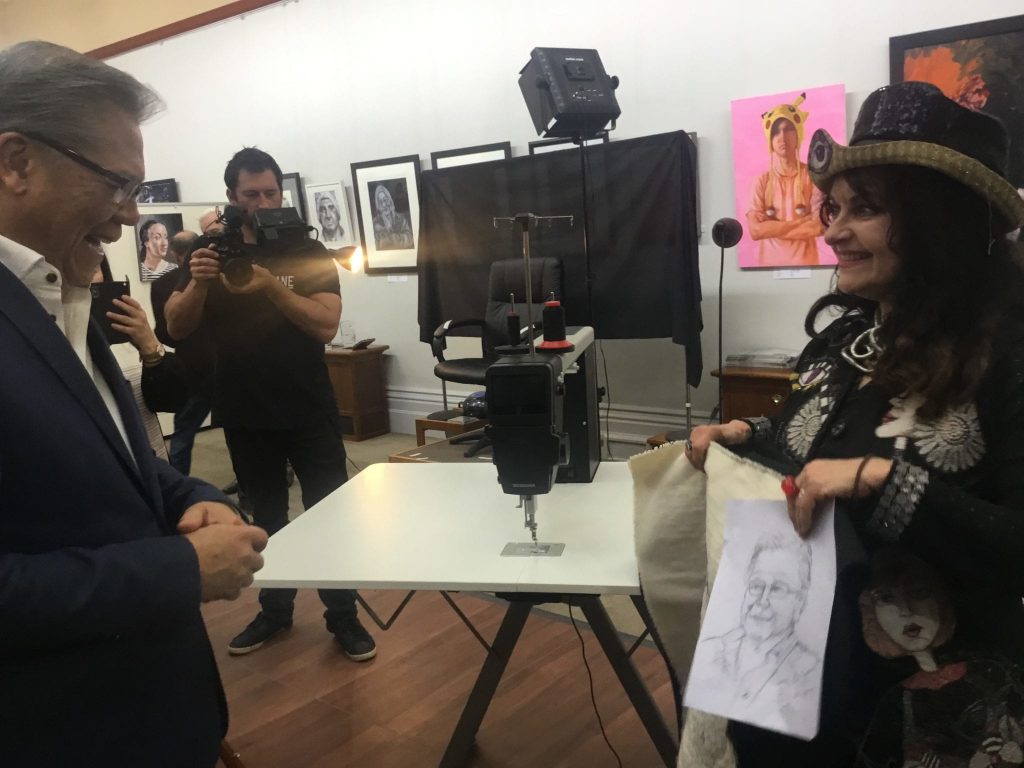 Cheryl and the Governor will be televised on channel 44 on
SALA Artist Portrait Demonstration (Running time: 18mins)
Main screening time = Monday 19th August 9.00pm
Repeat 1 = Tuesday 20th August 10.30am
Repeat 2 = Wednesday 21st August 4.00pm
Repeat 3 = Saturday 24th August 8.00pm (before the umbrella movie)
Channel 44 will have this program on their TV on demand feed.